Crazy Engineering Days Sale, Submit Form to Get Order Discount and $5,000 Off Coupon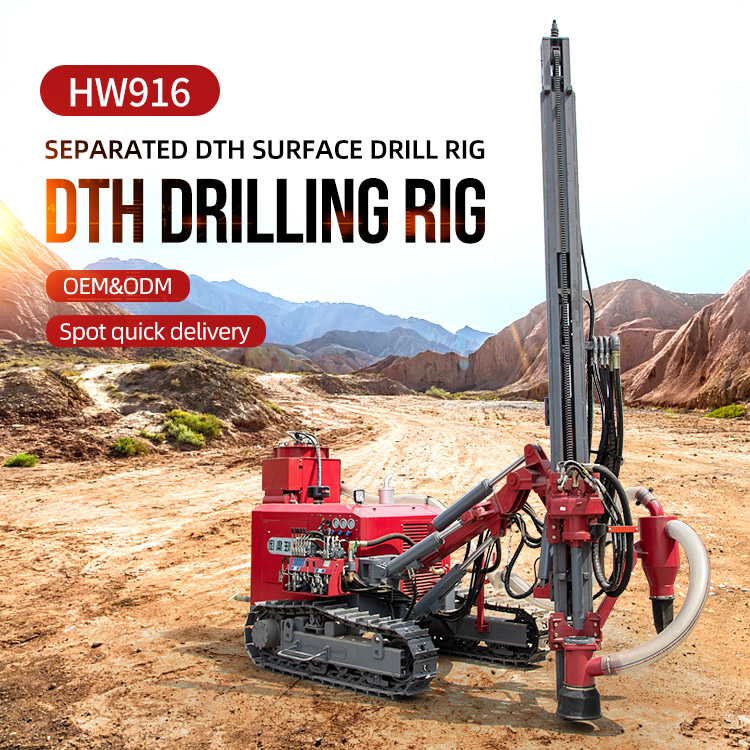 Specification
| | |
| --- | --- |
| Model | HW916 |
| Power (KW) | 59 |
| Drilling diameter (mm) | φ90-127 |
| Maximum torque (Nm | 1950 |
| Propulsion (kN) | 15 |
| Lifting force (kN) | 25 |
| Shipping Dimensions (mm) | 5700*2130*2200 |
This product is continuously improved as technology advances. The difference between the parameters and the actual product is subject to the actual product.
Submit the form for more parameters and quotes.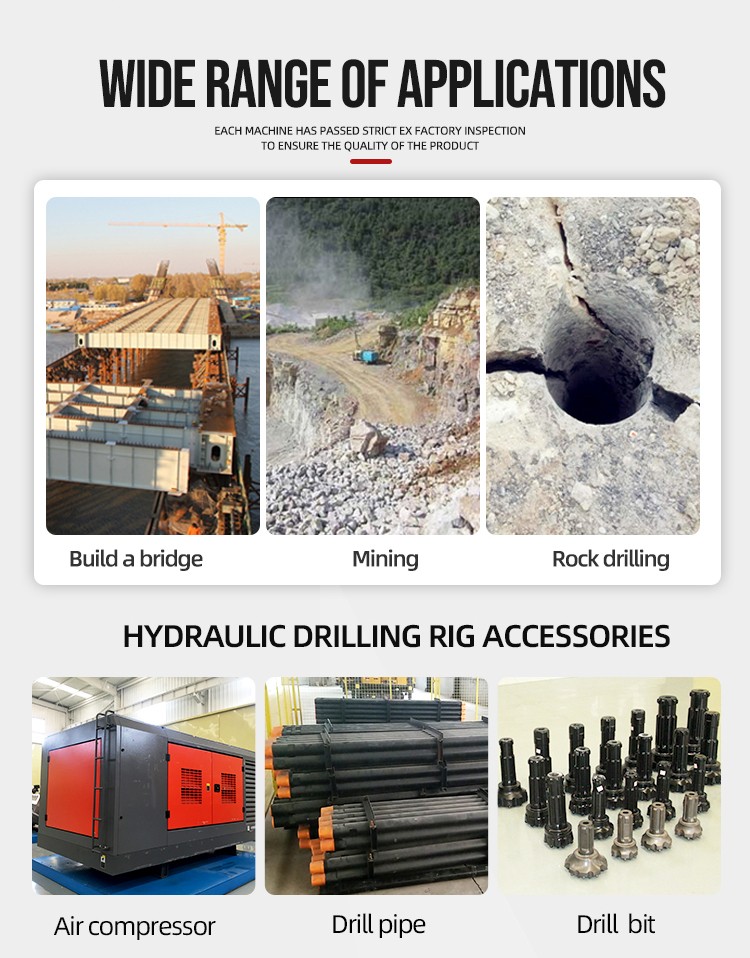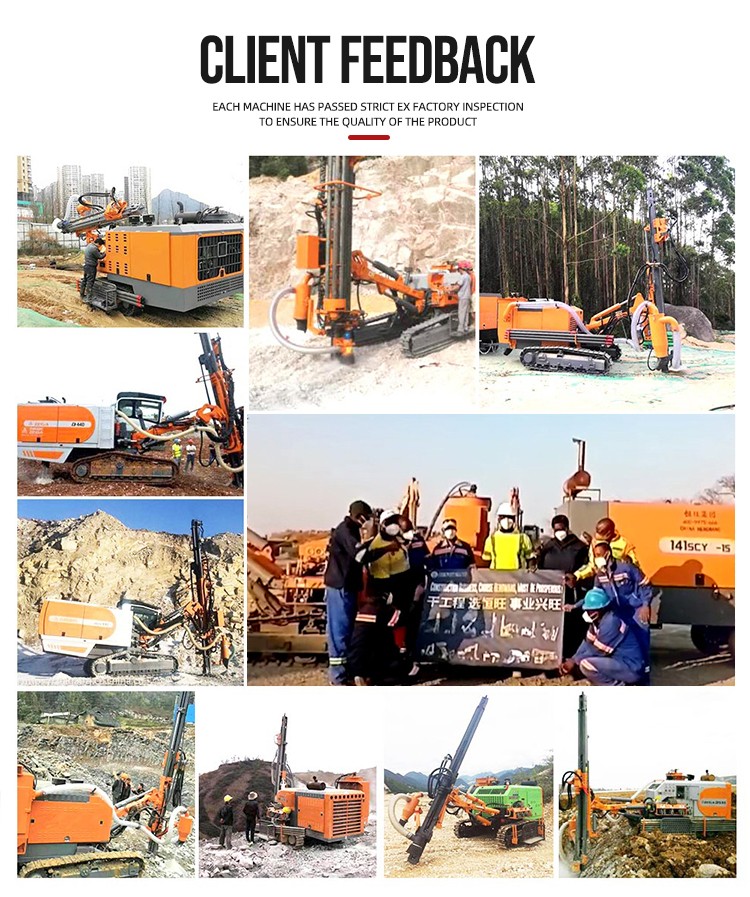 Applicable working conditions
In down-the-hole drilling a drill rod is fitted with a hammer at its lower end.
The hammer, which is mounted on the drill bit, is activated through the addition of compressed air and driven into the ground – simultaneously rotating and impacting.
This method is mainly applied for hard to very hard rock and/or for penetrating large boulders.
Main feature:
1. It is designed for drilling 90-127mm.
2. Diesel powered down-the-hole (DTH) rigs have excellent maneuverability, smaller footprint and the ability to serve multiple locations.
3. HW-916 is a trusted machine for mining and construction companies and contractors engaged in presplitting and conventional production blasthole drilling.