Crawler anchor drilling rig is a new type of highly efficient and fast mechanized hydraulic operation drilling equipment independently developed and manufactured by our company. The drilling rig adopts full hydraulic control mode, crawler-type walking device, which has the characteristics of high efficiency, specialty, and fast hole expansion speed.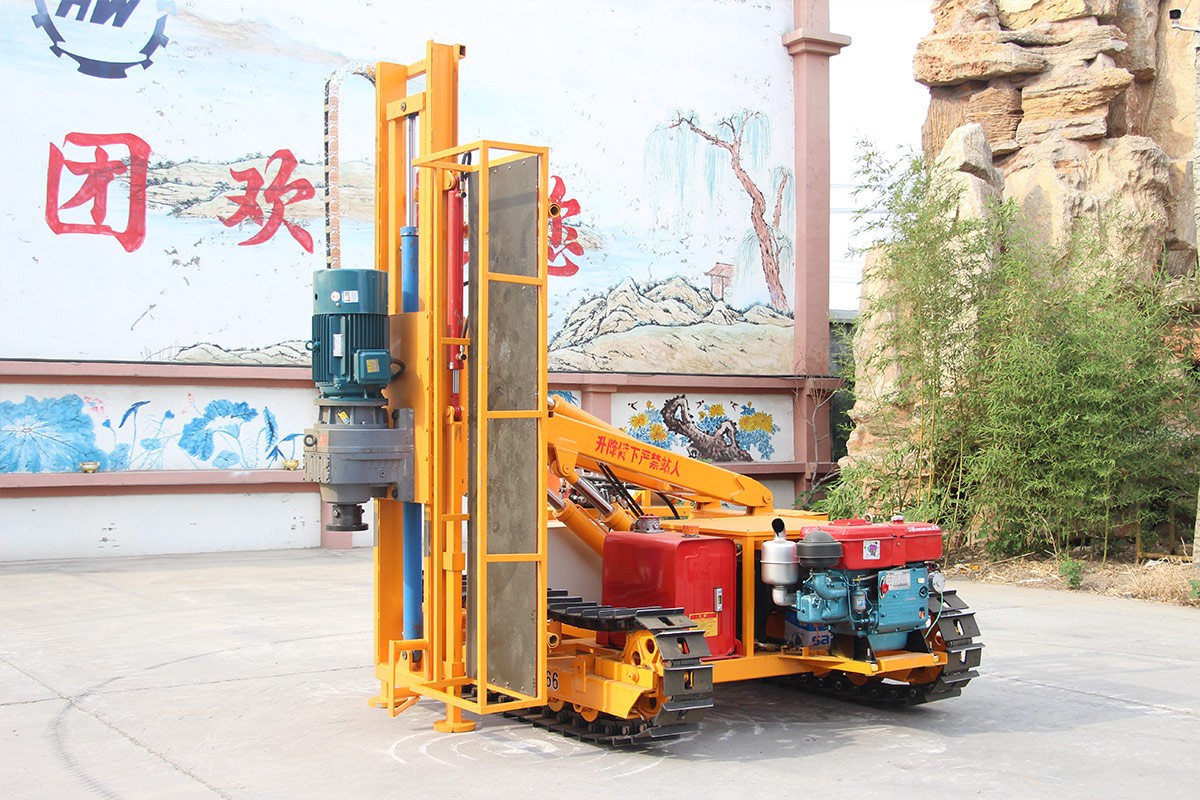 Features:
1. Equipped with 22kw power R series hard-tooth surface gear gyrator has the characteristics of large rotation torque, high efficiency and durability.
2. Six-column hydraulic valve control, reasonable position, convenient operation, new hydraulic system, advance and retract in one step.
3. Integrated multi-function control box, can quickly start the rig, emergency stop, single and double motor control.
4. The crawler walking device can be used for mobile operation in a harsh construction environment, with efficient climbing ability.