HW-135D crawler high-lift anchor drilling rig is a high-efficiency drilling rig developed based on domestic subways, high-rise buildings, airports, ground source heat pumps and other deep foundation pits for anchoring jet grouting and dewatering.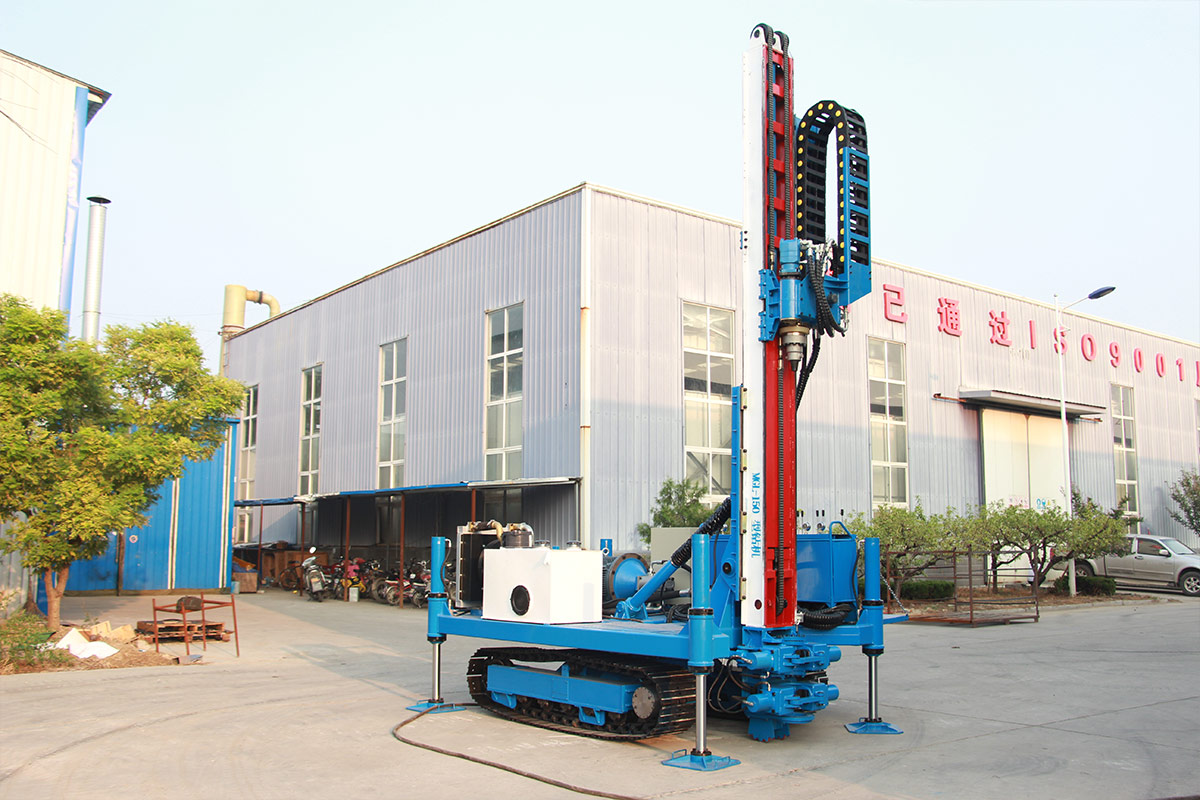 Features:
1. Three-wing drill bit drilling, use mud pump slaging. Suitable for high-speed drilling in soil, sand and dust.
2. Air DTH hammer drilling, air blow out dust. It is suitable for rock formation and broken layer construction.
3. Drilling with hydraulic hammer at the bottom of the hole, mud discharge big. It is suitable for the construction of stratum with large water content such as broken layer and Sand pebble layer.
4. Casing drilling.
5. Drill pipe and casing composite drilling.
6. Single, double, triple jet, fixed jet, swing jet and other jet and enlarged head anchor cable technology.