Hengwang Hydraulic Drilling Rig Series
Crazy Engineering Days Sale, Submit Form to Get Order Discount and $5,000 Off Coupon
>>> Product Details <<<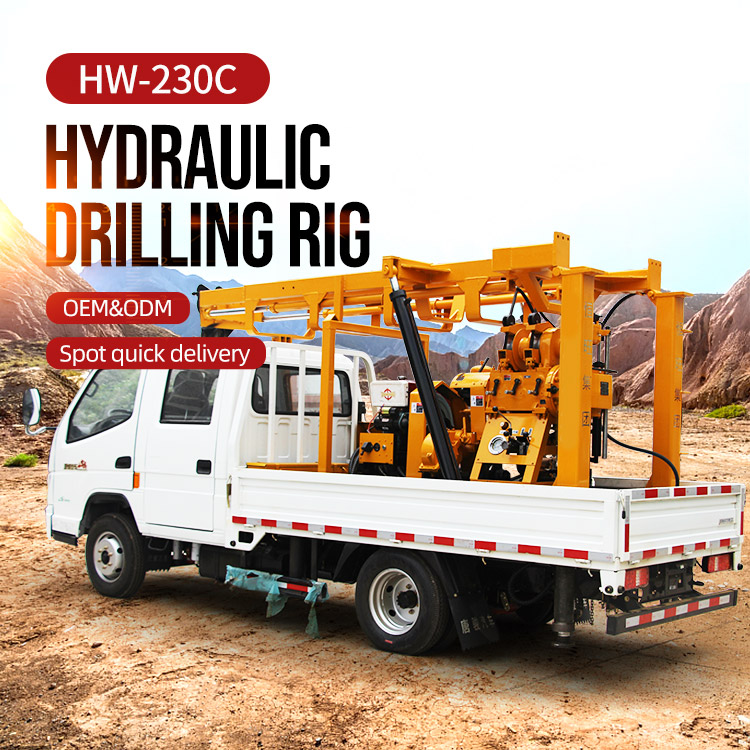 | | |
| --- | --- |
| Model | HW-230C |
| Drilling depth (m) | 30-230 |
| Drilling hole dia. (mm) | 300-75 |
| Drilling angle (°) | 90-75 |
| Spindle speed (r/min) | 64 -557 |
| Spindle stroke (mm) | 450 |
| Max winch lift capacity (kg) | 1600 |
| Main winch steel wire capacity (m) | 35 |
| Reel lifting speed (m/s) | 0. 12-0. 95 |
| steel wire dia. (mm) | 12. 5 |
| Drilling tower height (mm) | 6500 |
| Weight without engine (kg) | 970 |
Remark:
This product is continuously improved as technology advances. The difference between the parameters and the actual product is subject to the actual product.
Submit the form for more parameters and quotes.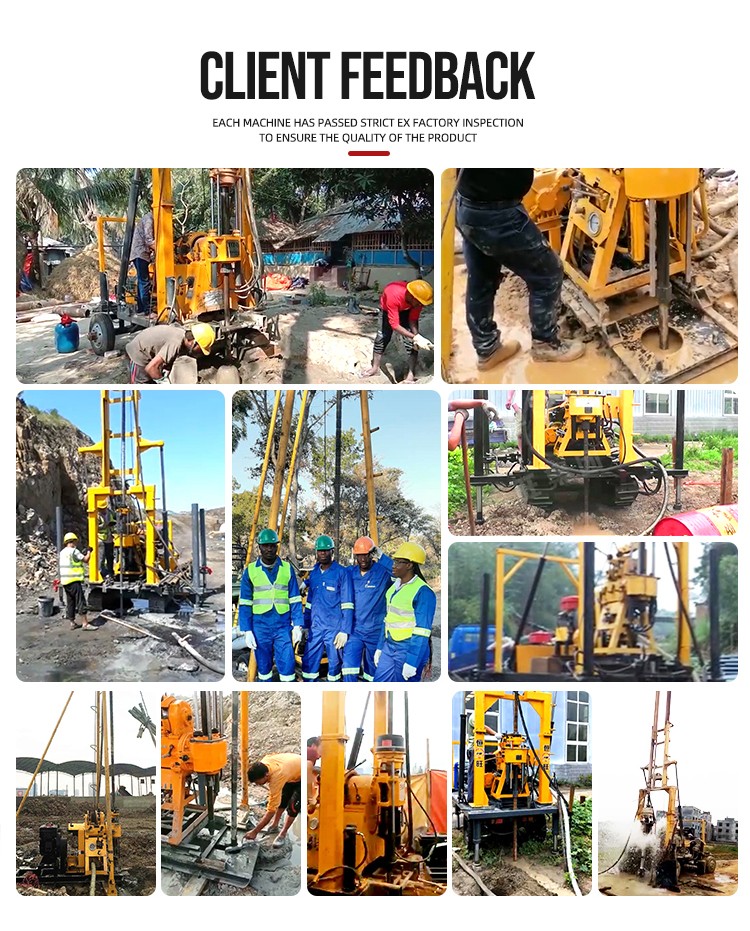 Main feature:
1. Adopt hydraulic automatic drilling mechanism to improve drilling efficiency and reduce labor intensity;
2. Hengwang drilling water machine is specially designed for the perfect match between the engine and the hydraulic system, which improves performance and reduces fuel consumption by 7%;
3. The fuselage design is compact and lightweight, which can work in plains and mountainous areas with less damage to vegetation.
Hengwang Group hydraulic water well drilling rig is a professional water well drilling equipment, mainly used for industrial drilling, low temperature drilling and agricultural drilling. Wireline coring rigs can be used for geological exploration as well as SPT soil testing.
Submit the form for more parameters and quotes.