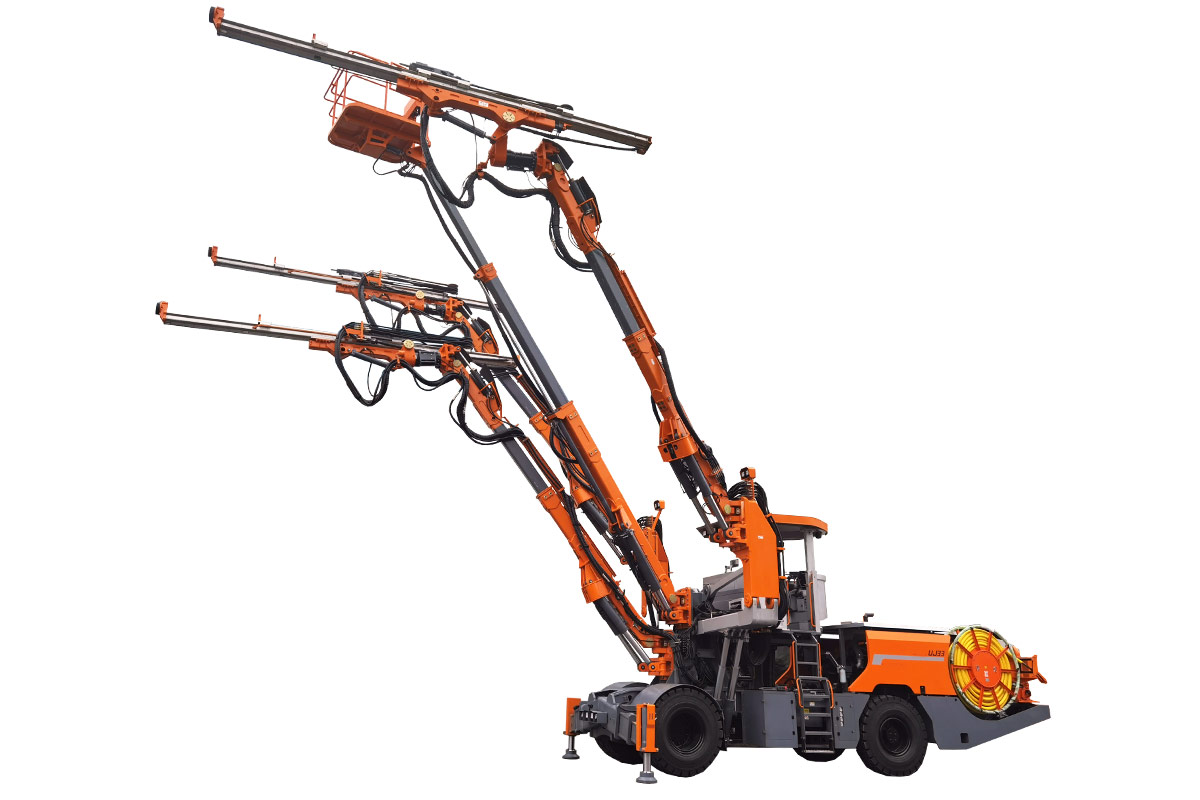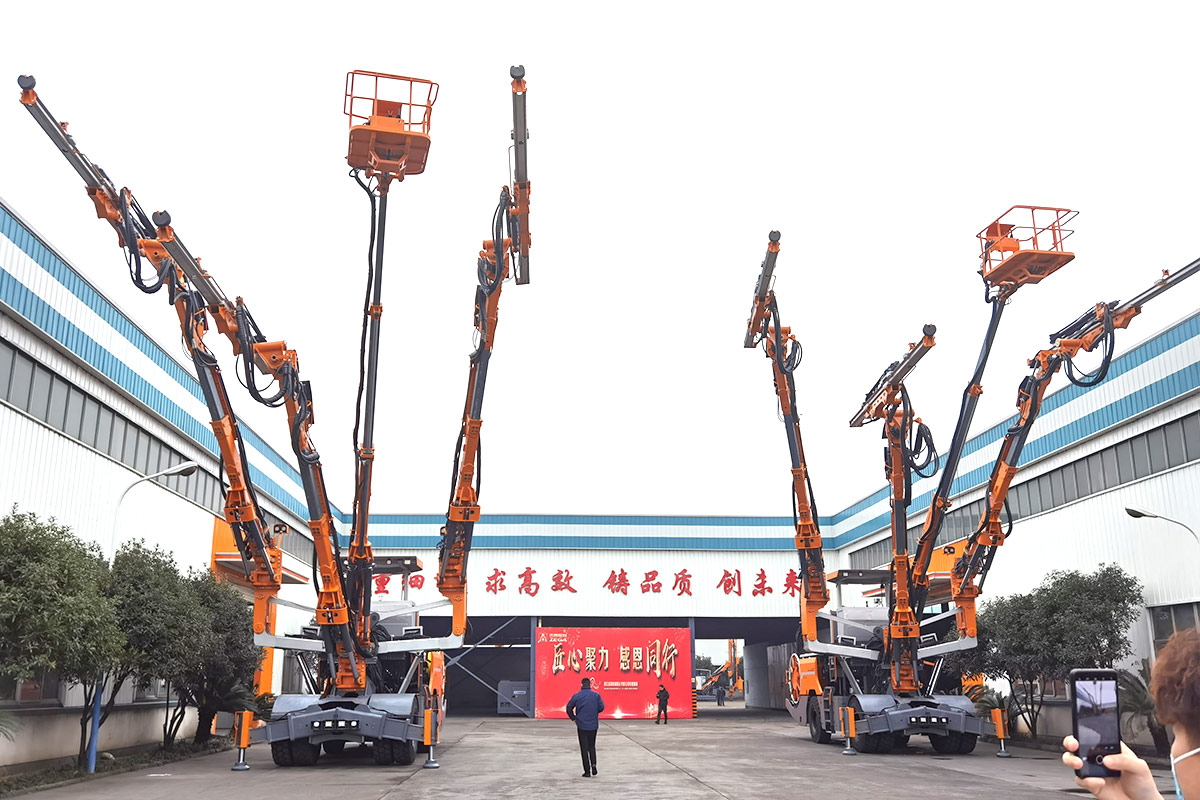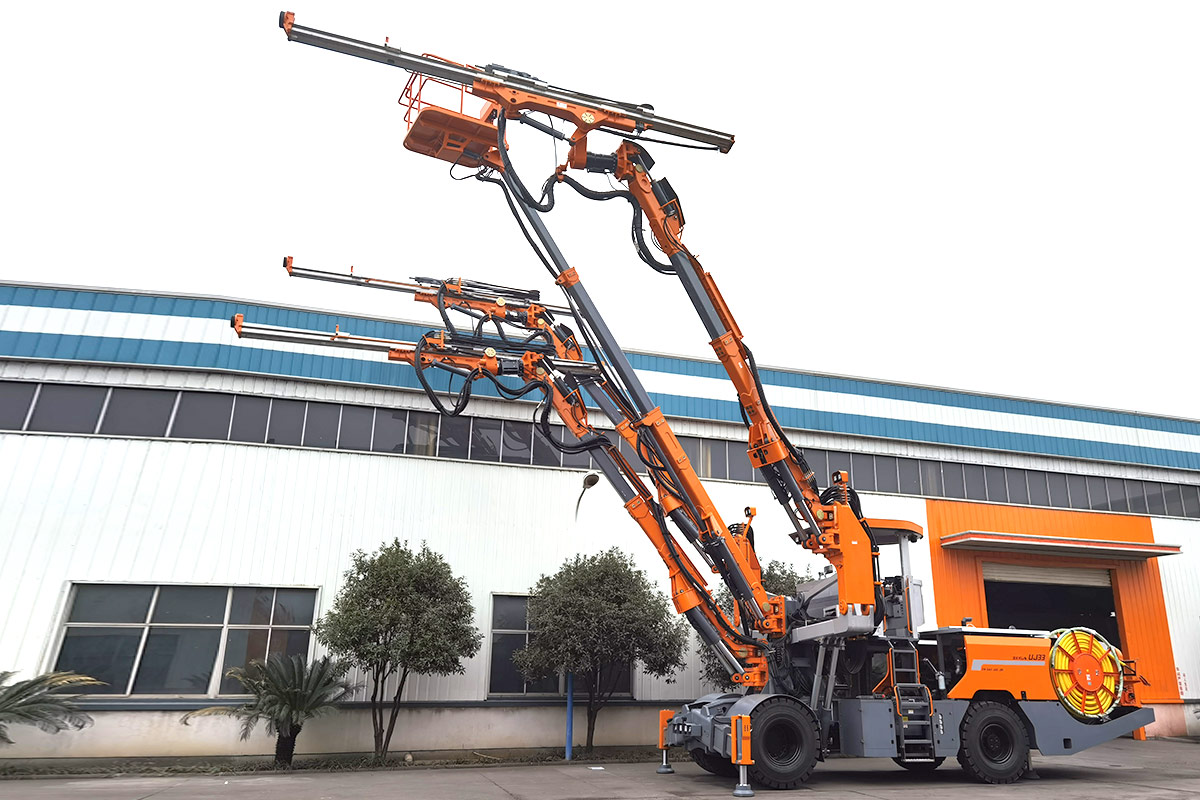 HW-UJ33 Underground Jumbo Drilling Machine
Diesel engine power: 179kW
Electric motor power: 220kW
Drill Diameter: 64-89 mm
HW-UJ33 underground drilling jumbo used for highway, railway, hydropower and other medium-sized tunnel excavation, anchor construction, and equipped with heavy drilling booms and a service platform, all-round high standard configuration to meet the different needs of customers.
The design of the independent pilot-type drilling hydraulic system with 9 patents of 2 invention patents. With 15 of intelligent control and protection functions, better maneuverability, more stable and reliable.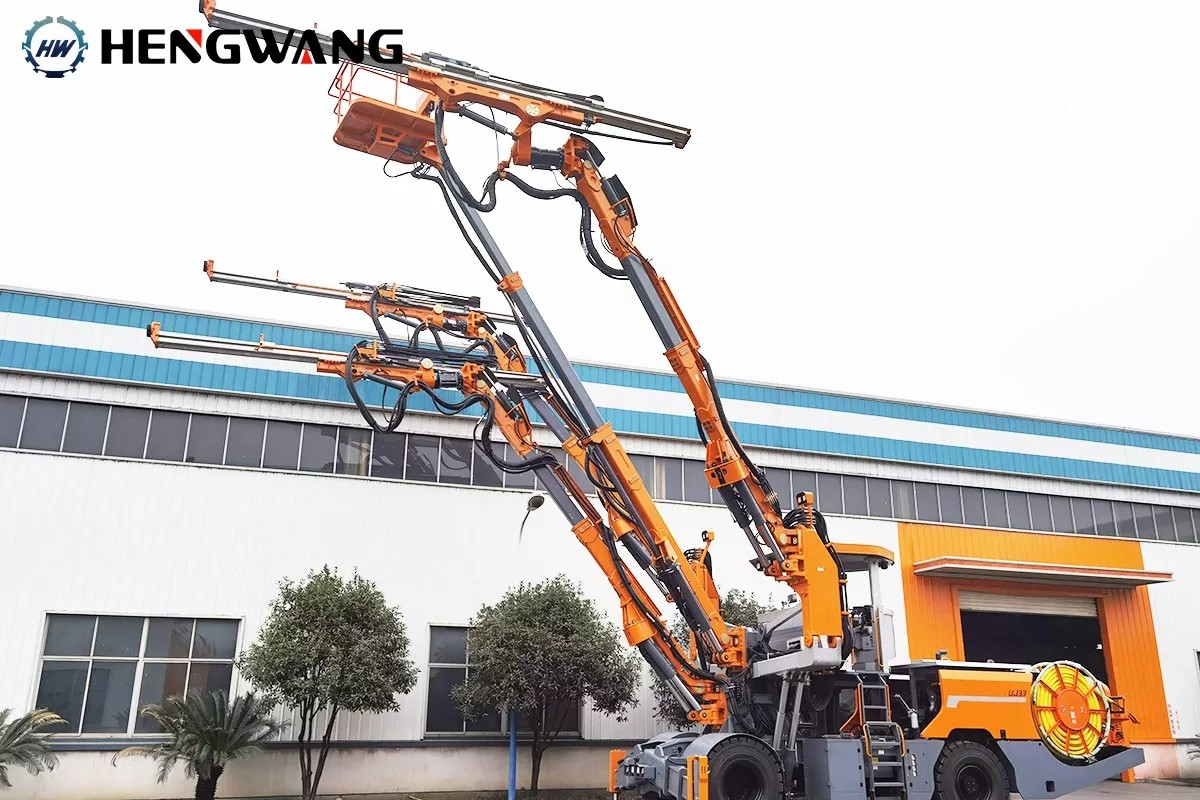 Parameter:
Here are the key specifications for this product model. Want more details? Please contact us!
Service Platform
Parallel Holding
Total
Boom Swing angle
±45º
Max.Working Height (from Botton): 12000mm
Rated Load
600kg
Feed
Total Length
6110mm
6776mm
7386mm
7996mm
Rod Length
4305
4915
5525
6135
Rod Depth
4013
4623
5223
5843
Lift Force
20.0KN
20.0KN
20.0KN
20.0KN
(ZY104) Drifter (ZY104)
Jumbo top to rotation unit center
88mm
Rotation Speed
0-388rpm
Impacting Power
20kW
Rotation torque (Max.): 680N.m
Impacting Frequency
60Hz
Weight
170Kg
Boom
Feed Extension
1800mm
Boom lifting angle (Max.)
+68º/-45º
Boom Extension
1600mm
Boom Swing angle (Max.)
±45º
Parallel Holding
Total
Feed tilt
+3º/-90º
Feed Beam roll over
360º
Electric system
Total power
220kW
Starting Mode

Star/Delta/Unloading start
Main electric motor
3*55kW
Voltage
380V
Dimensions
3*185+3*95/3mm2
Frequency
50-60Hz
Cabl reel capacity
100M
Shank adaptor
Thread
Diameter
Length
T38
38mm
525mm
R32
32mm
525mm
Screw air compressor system
Pressure
7bar
F.A.D
1m3/min
Electric Pressurized Water Pump
Max.working pressue
17bar
Max.Flow
300L/min
Water hose reel capacity
100m
Power
15kW
Chassis
Diesel Engine
Cummins QSL8.3-C240-III
Rated engine power (2, 200rpm): 179kW
Approach angle & departure
15º
Tyre
14.00*R24
Hydraulic support leg
4 PCS
Driving brake
Two independent loops
Emergency stop & parking brake
SHAR
Fuel tank capacity
150L
Gradient at Max.Load
"1:4
Hydraulic Oil Tank
750L
Tramming speed
17/10/5km/h
Rods
T38-D38-T38*6135mm
φ64-89mm bolting
R32-D32-R32*6135mm
φ64-89mm bolting
T38-H32-R32*6135mm
Face drilling