Hengwang Down hole drilling rigs series
Crazy Engineering Days Sale, Submit Form to Get Order Discount and $5,000 Off Coupon
>>> Product Details <<<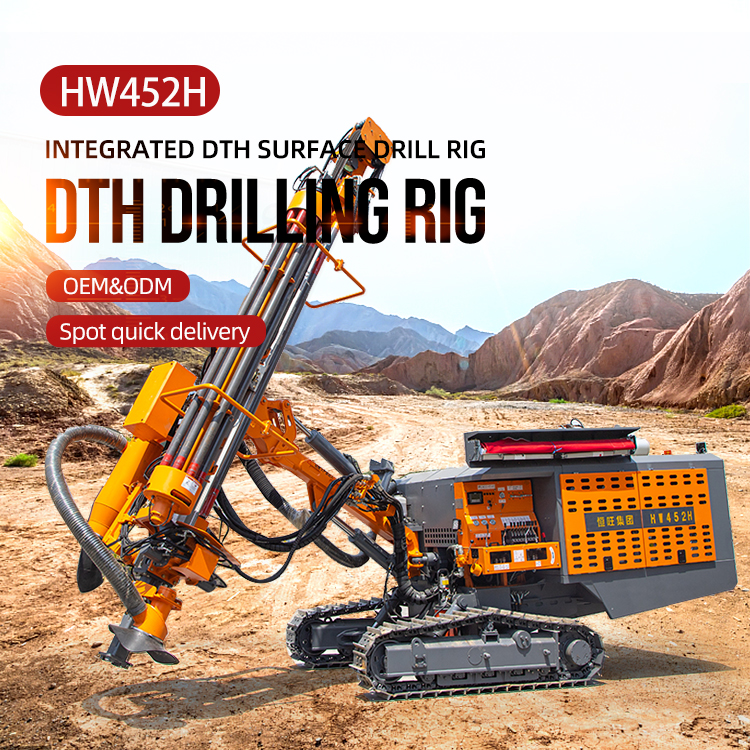 Parameter:
| | |
| --- | --- |
| Model | HW452H |
| Power (KW) | 1691 |
| Drilling diameter (mm) | φ90-130 |
| Maximum torque (Nm) | 1900/1540 |
| Rotation speed (rpm) | 0-92/0-115 |
| Working Pressure(bar) | 18 |
| Total weight (kg) | 10000 |
Remark:

This product is continuously improved as technology advances. The difference between the parameters and the actual product is subject to the actual product.
Submit the form for more parameters and quotes.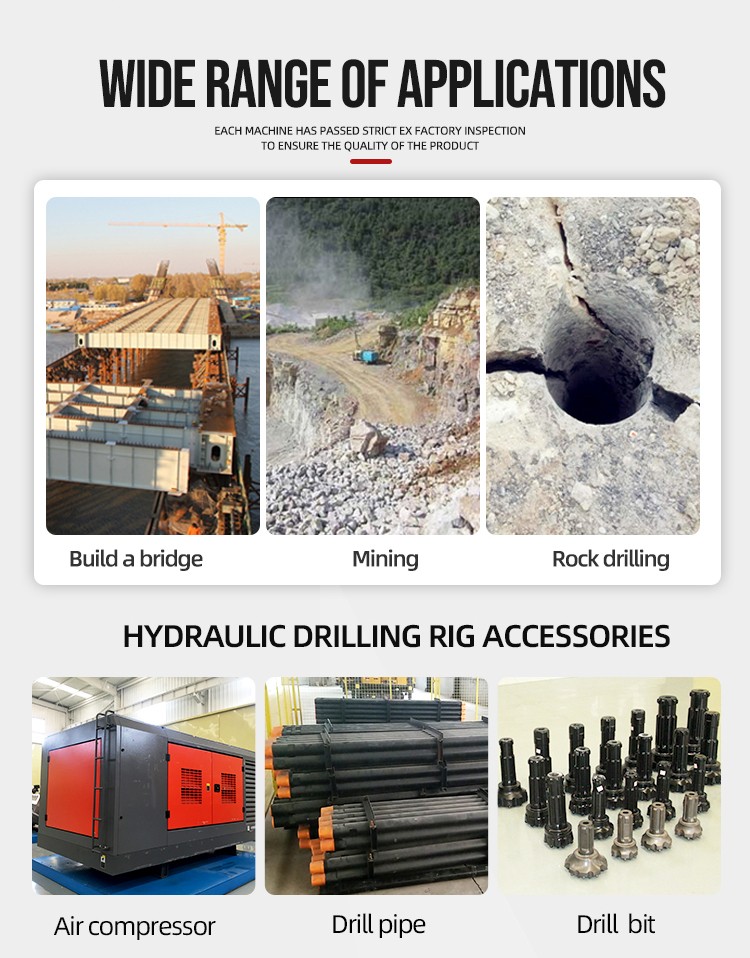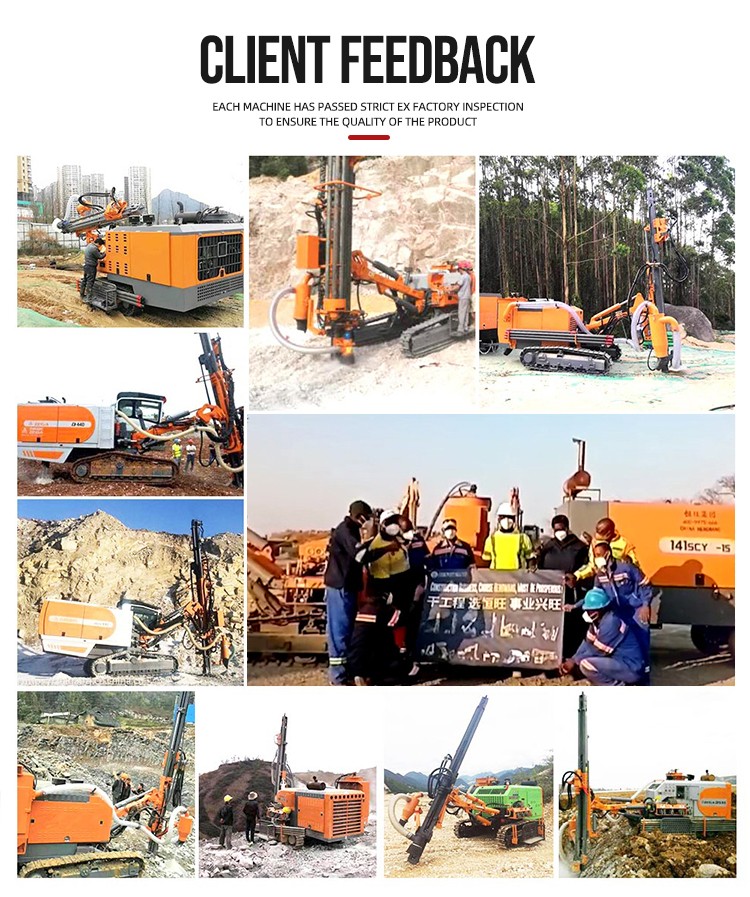 Main feature:
1.Equipped with an automatic rod changing mechanism, the rod changing is efficient, reducing manual work intensity and improving safety.
2.Adopted the new electronic control system, and the power distribution cabinet is centralized, which is convenient for fault detection.
3.The layout of the whole machine is reasonable, and more space for equipment maintenance and maintenance is reserved.
4.Adopt two-stage compressor head, high efficiency and energy saving.
The DTH drilling rig is suitable for drilling blast holes in medium to hard rock with a diameter of 90-130 mm and a depth of 24 m.
Submit the form for more parameters and quotes.