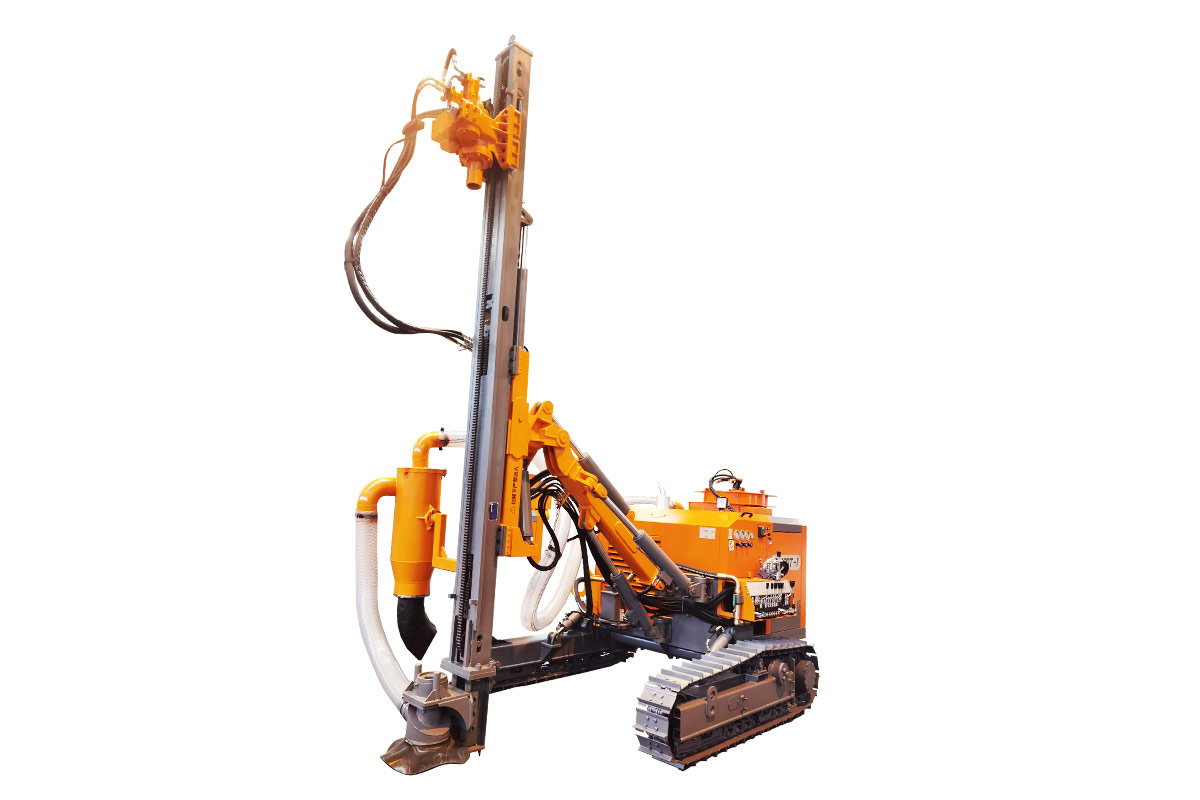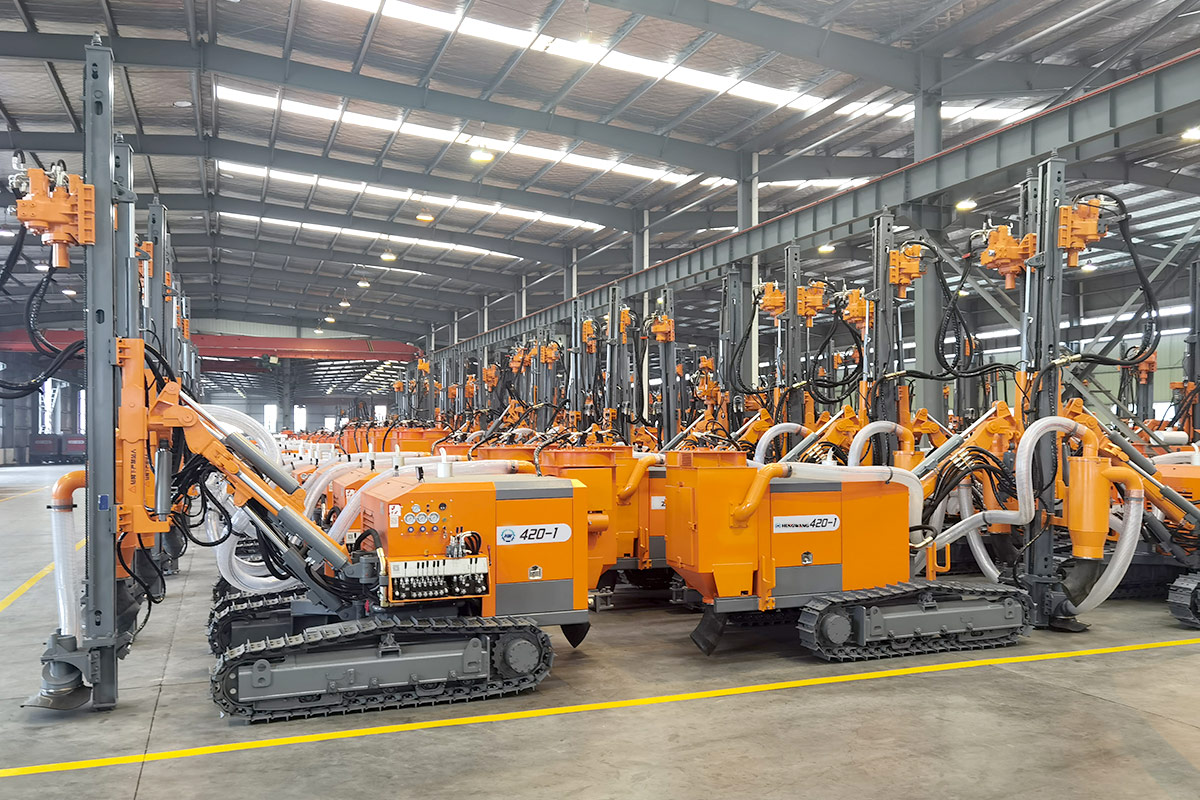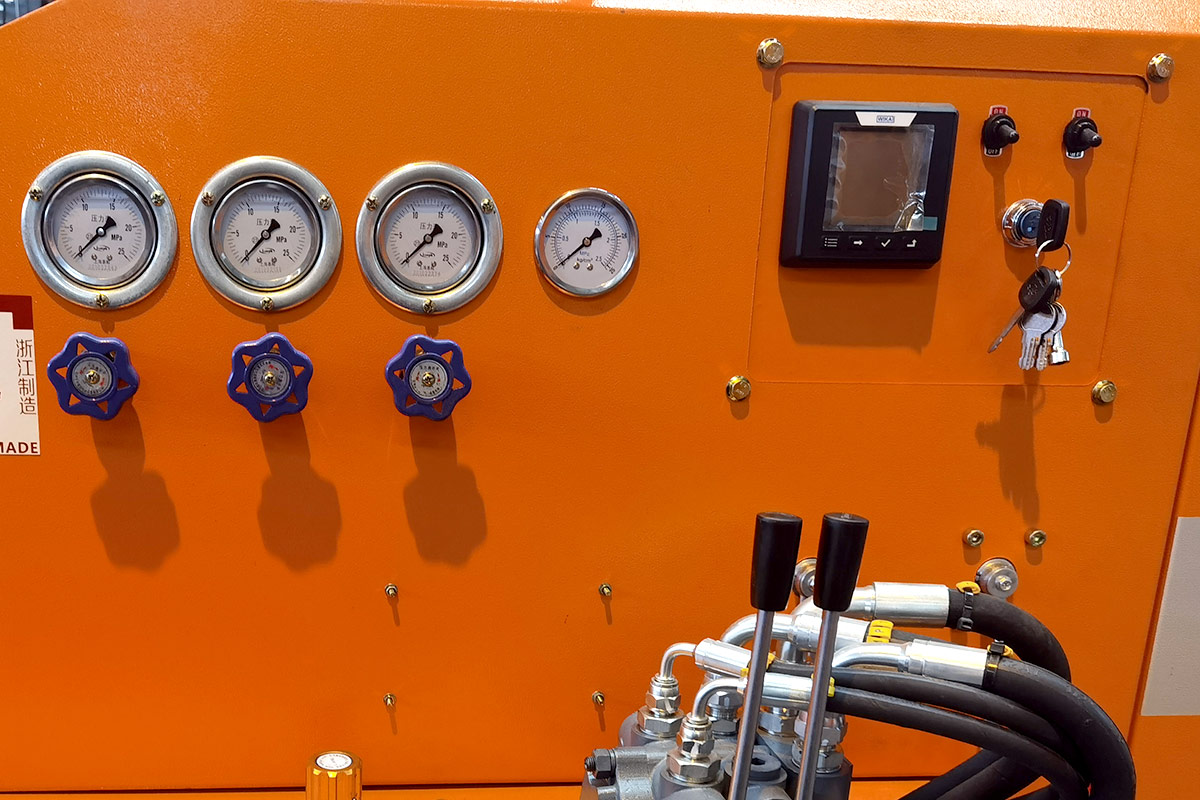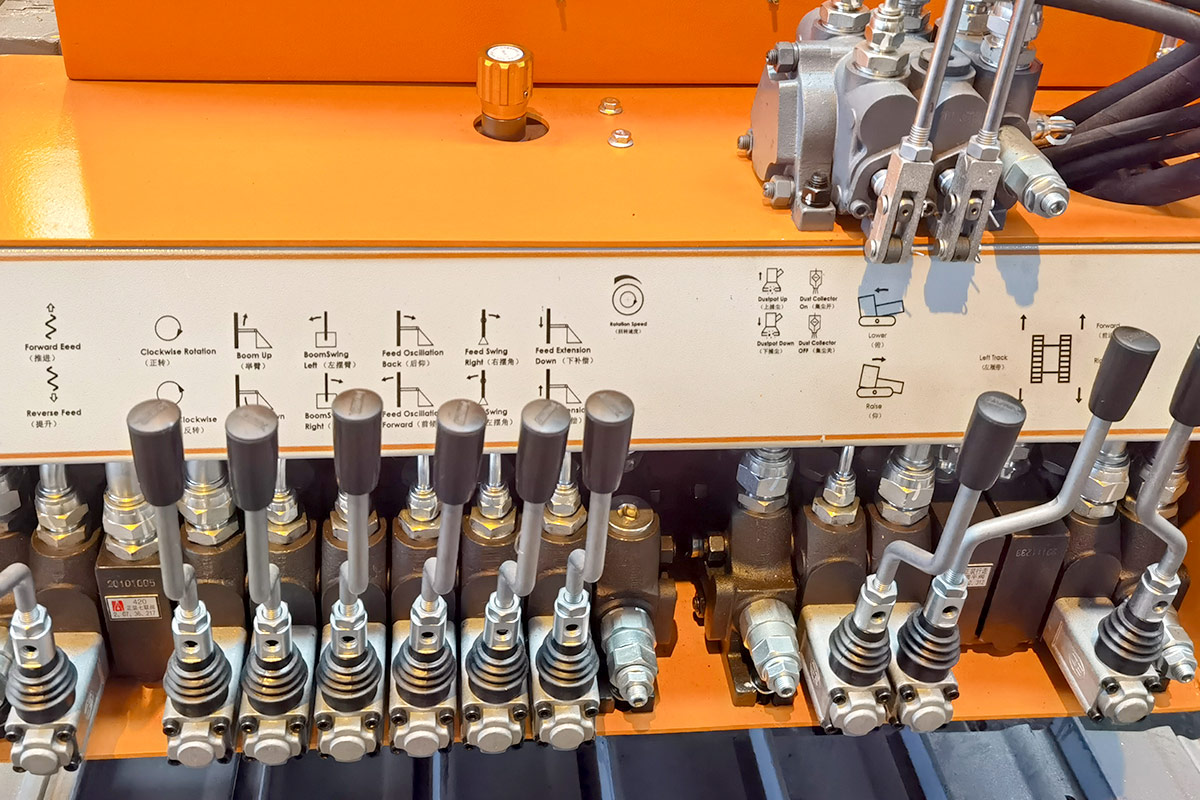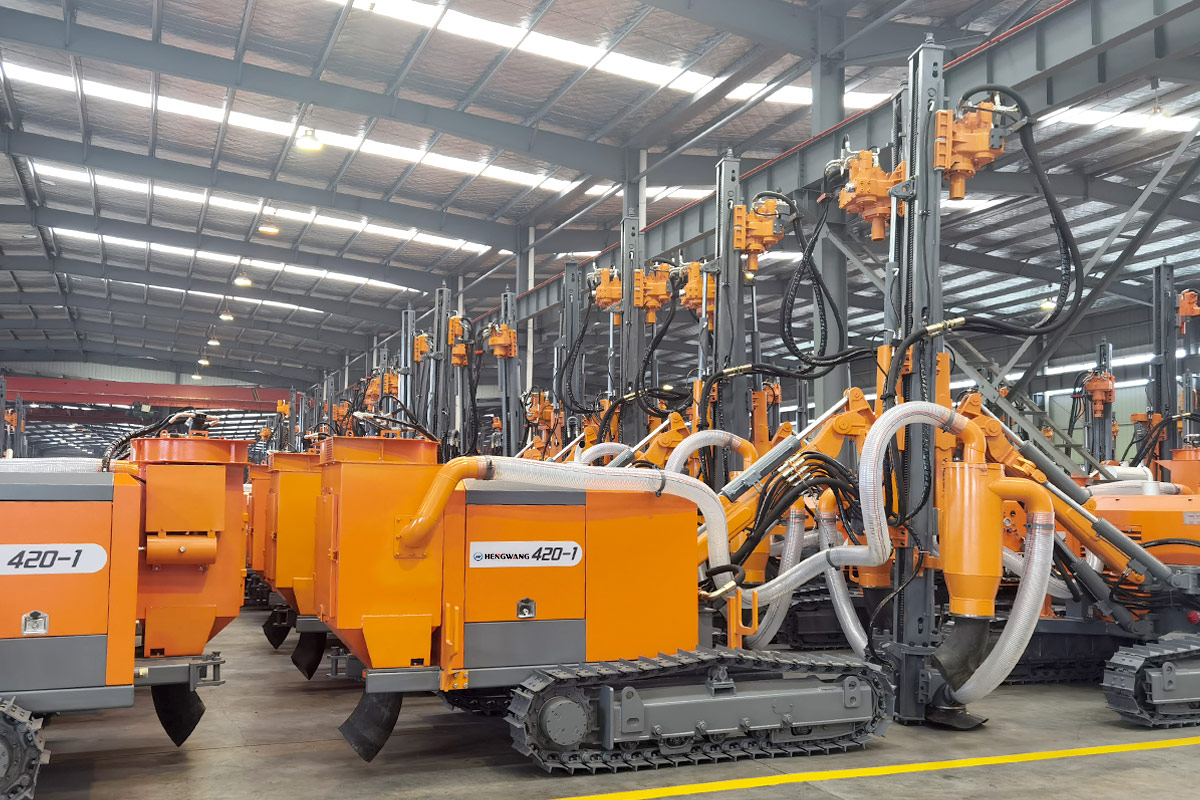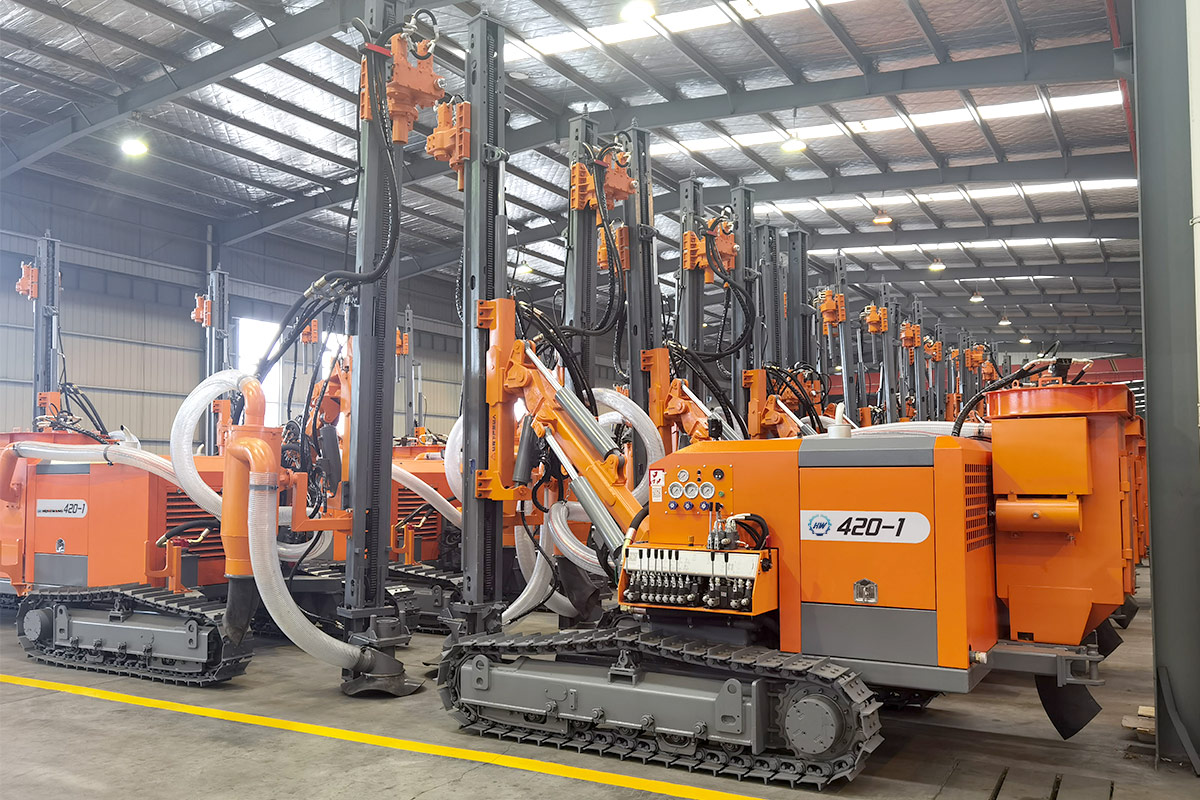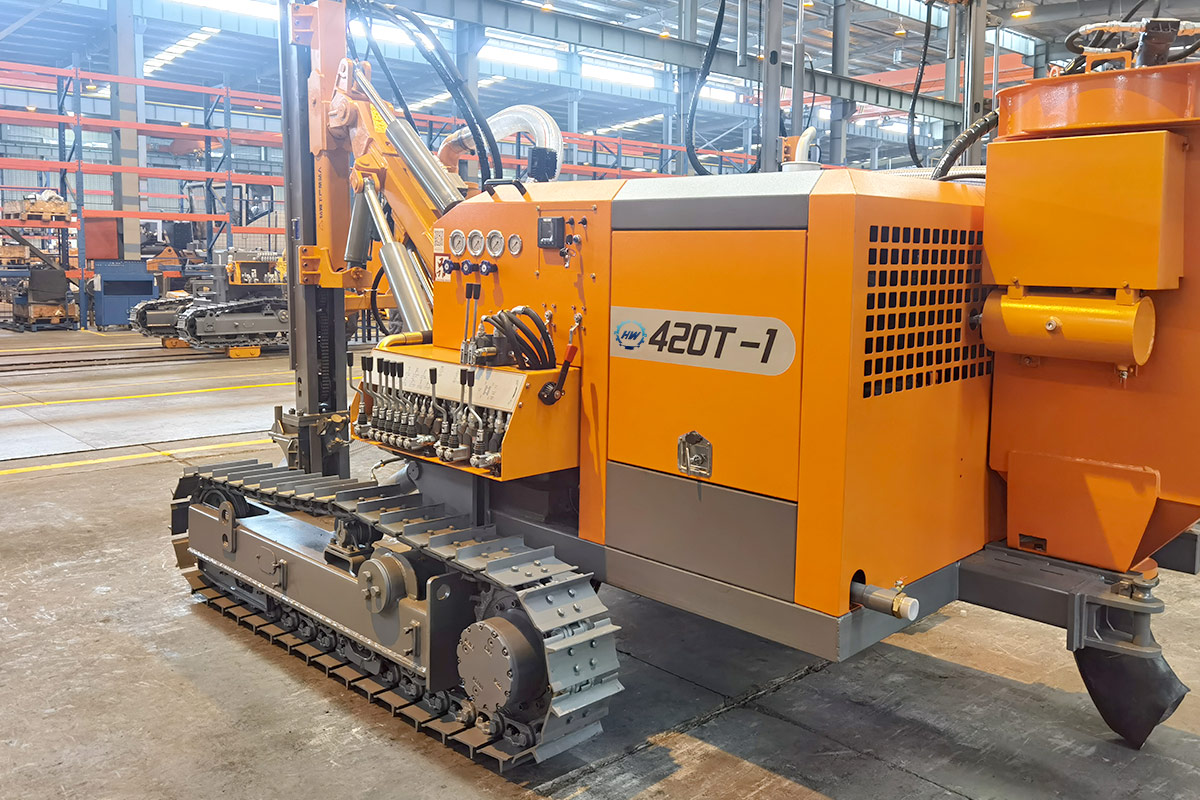 HW920 Separated DTH Surface Drill Rig
Rated Power: 58KW
Drill Depth: 30m
Drill Diameter: 110-138 mm
Hengwang Down hole drilling rigs series
The biggest advantage of the submersible drilling rig is that the impactor dives into the hole during drilling, reducing the energy loss caused by the impact energy transmitted by the drill pipe, thus reducing the effect of hole depth on drilling efficiency.
The submersible drilling rig is suitable for drilling blast holes in medium to hard rock with a diameter of 20-100 mm and a depth of 20 m.
>>> Product Details <<<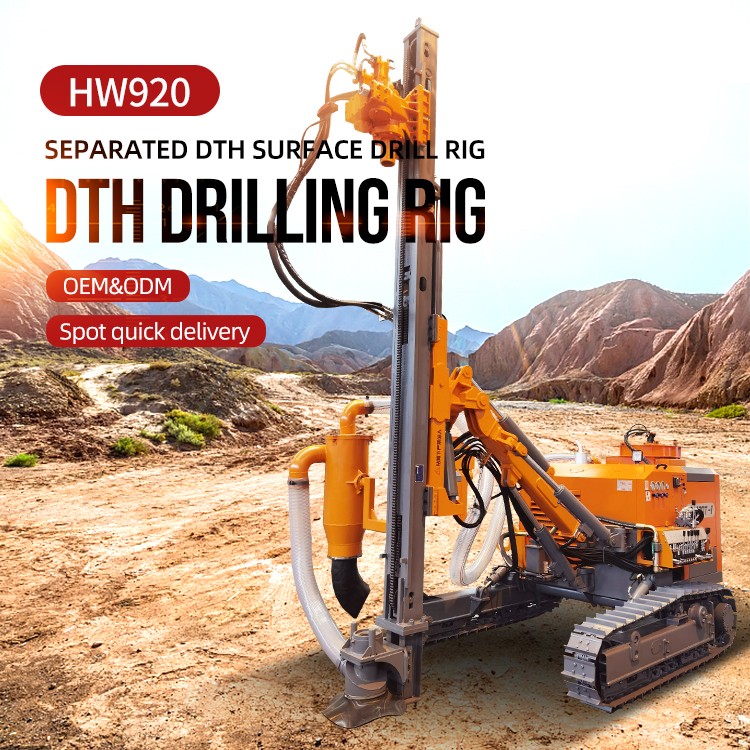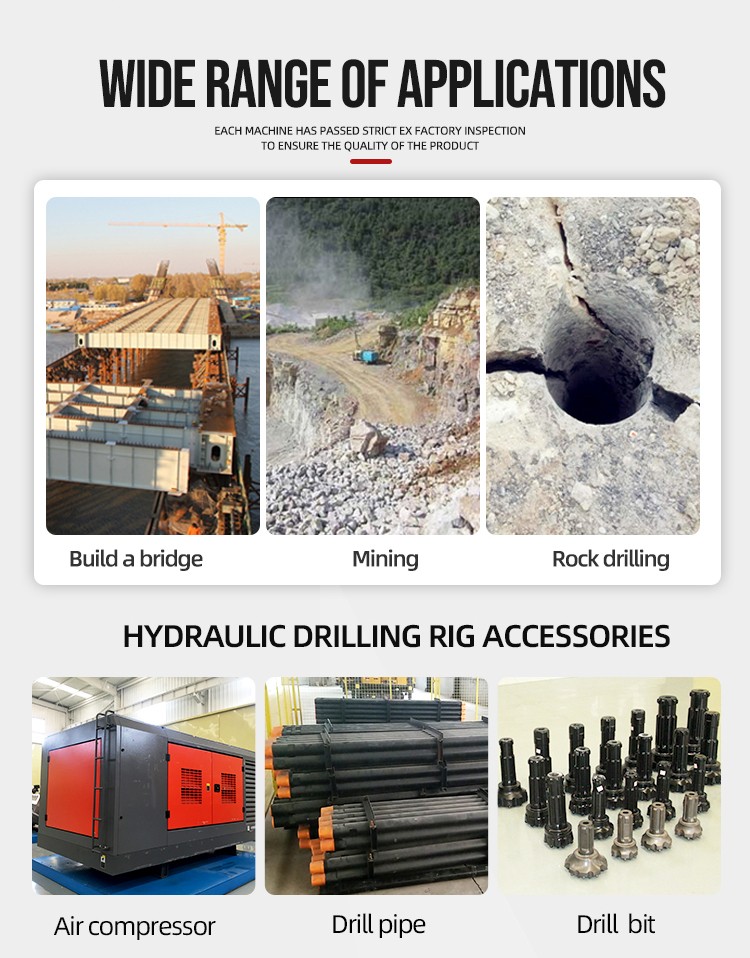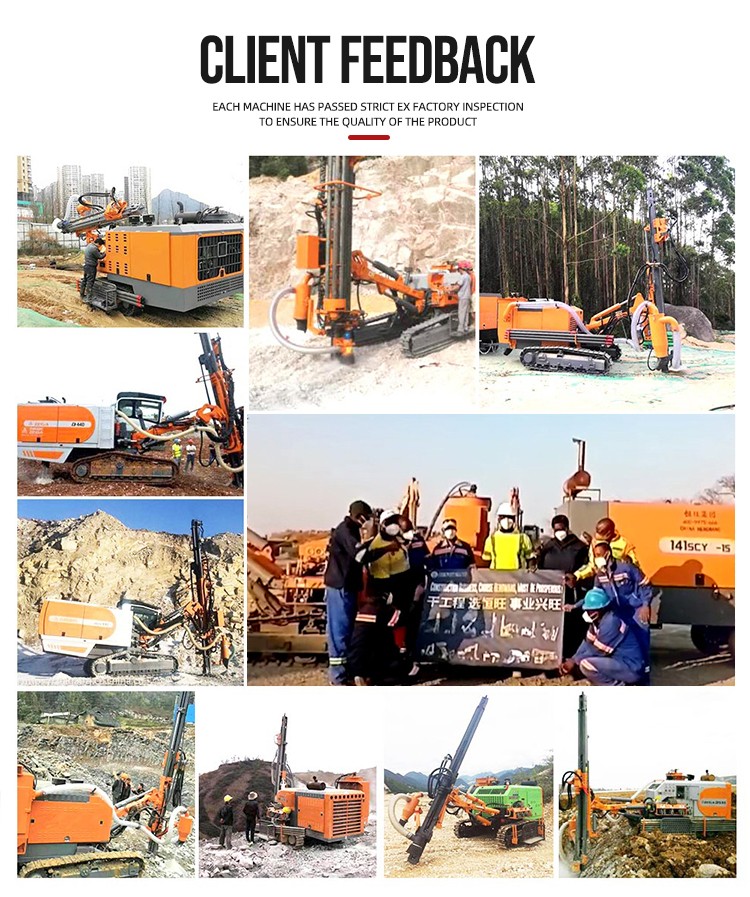 Main feature:
1. Crawler site, while ensuring stability, can adapt to a variety of harsh working conditions;
2. Equipped with two-stage dry dust removal device, the environmental pollution is small.
3. The centralized control of the operating table improves efficiency and reduces labor costs.
Due to the continuous update and progress of technology, the difference between the technical parameters and configuration and the actual product is subject to the actual delivery.
Submit the form to get the latest parameters and quotations.