HWL390H Photovoltaic piling machine is a high-performance piling equipment launched by Hengwang Group according to different sites.
In addition to piling the foundation of photovoltaic power stations, it can also be used in farms, pastures, forest farms, orchards and other construction scenarios.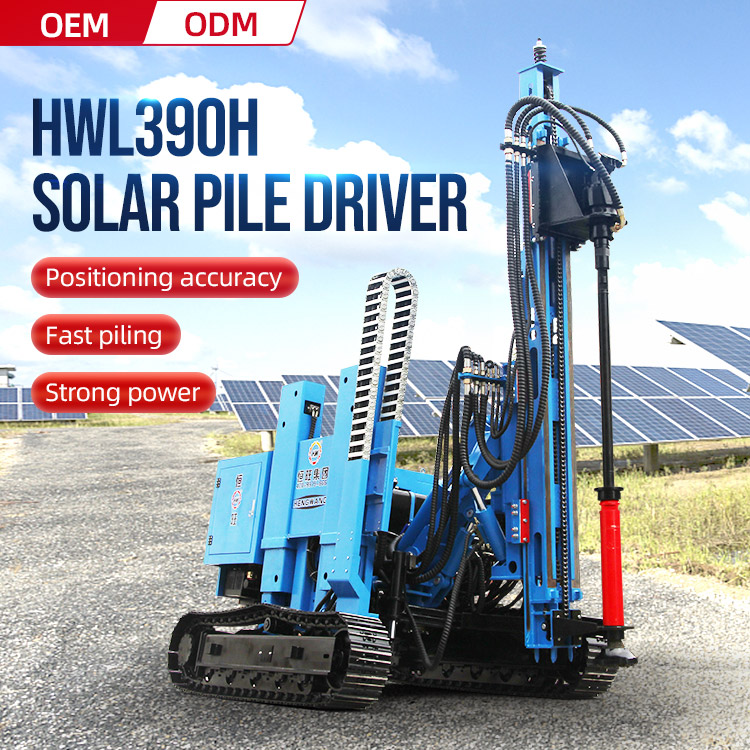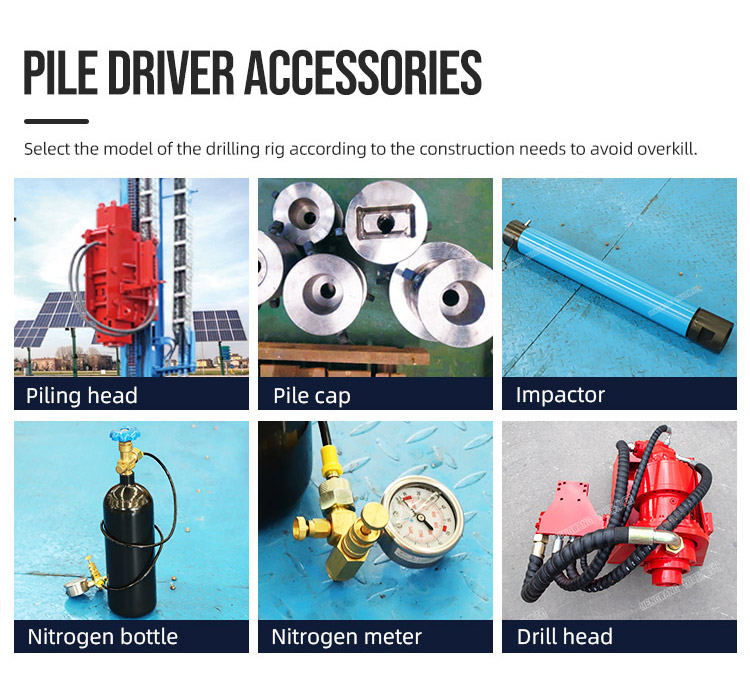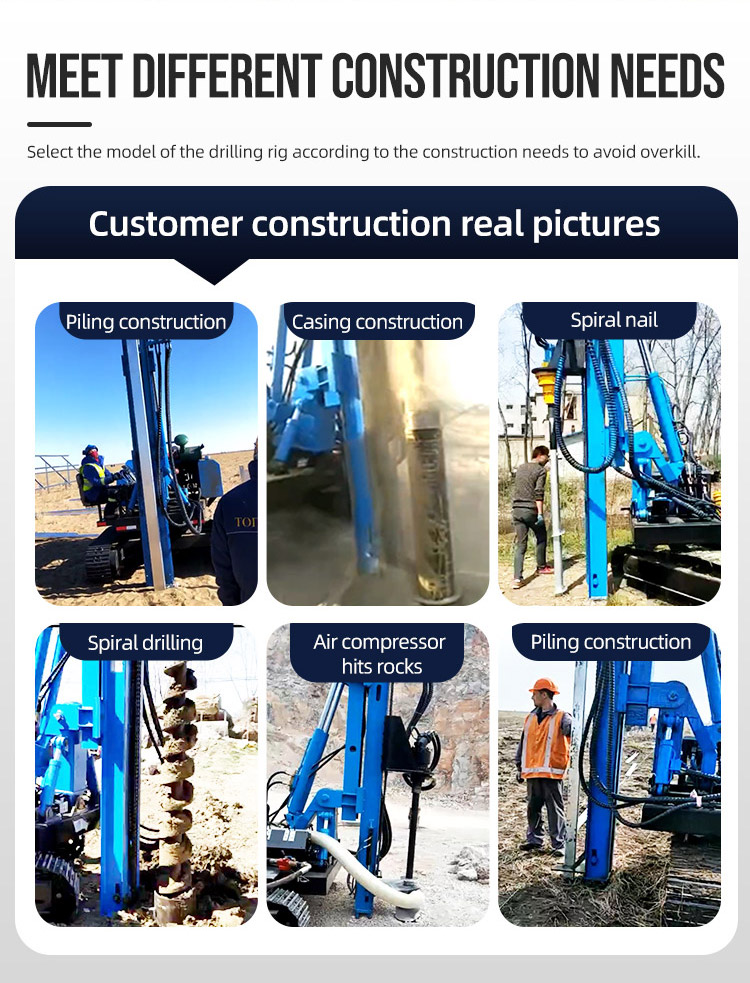 Main feature:
1. Install a large number of support piles/pedestals in the shortest possible time.
2. Initially, 30 piles could be installed per day, and today the production has increased to an average of 50 piles.
3. Your installation costs are reduced by 40% compared to traditional installation methods. Save measurement costs and reduce personnel.
Parameter
The following are some parameters of the product. To learn more, please contact us!
Model

HWL390H

Work quality
7.41T
Rated power/Speed
85KW/2600RPM
Max torque/Speed
375N · M/1850RPM
Work pressure
100Mpa
Drill pipe diameter
100mm
Shipping size
4500*2260*2970
Frame rotation angle
360°
Traveling speed
3

km/h
Remark:
This product is continuously improved as technology advances. The difference between the parameters and the actual product is subject to the actual product.
Submit the form for more parameters and quotes.