Crazy Engineering Days Sale, Submit Form to Get Order Discount and $5,000 Off Coupon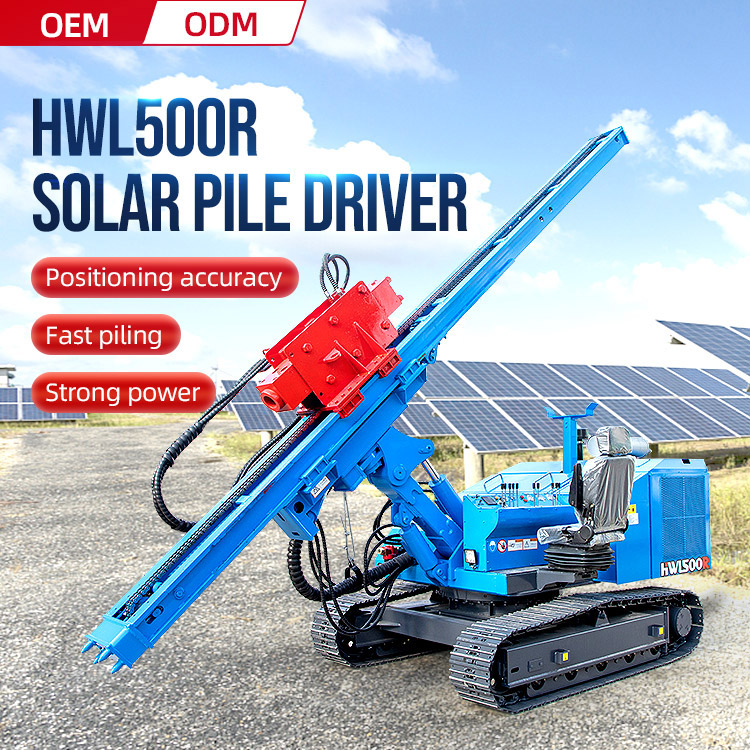 Parameter
The following are some parameters of the product. To learn more, please contact us!
| | |
| --- | --- |
| Model | HWL500R |
| Engine model | YCD4J23G/4BTA3.9-C102 |
| Power (KW) | 85 |
| Working weight (KG) | 7700 |
| Dimensions (mm) | 6800*1980*2900 |
Due to the continuous update and progress of technology, the difference between the technical parameters and configuration and the actual product is subject to the actual delivery.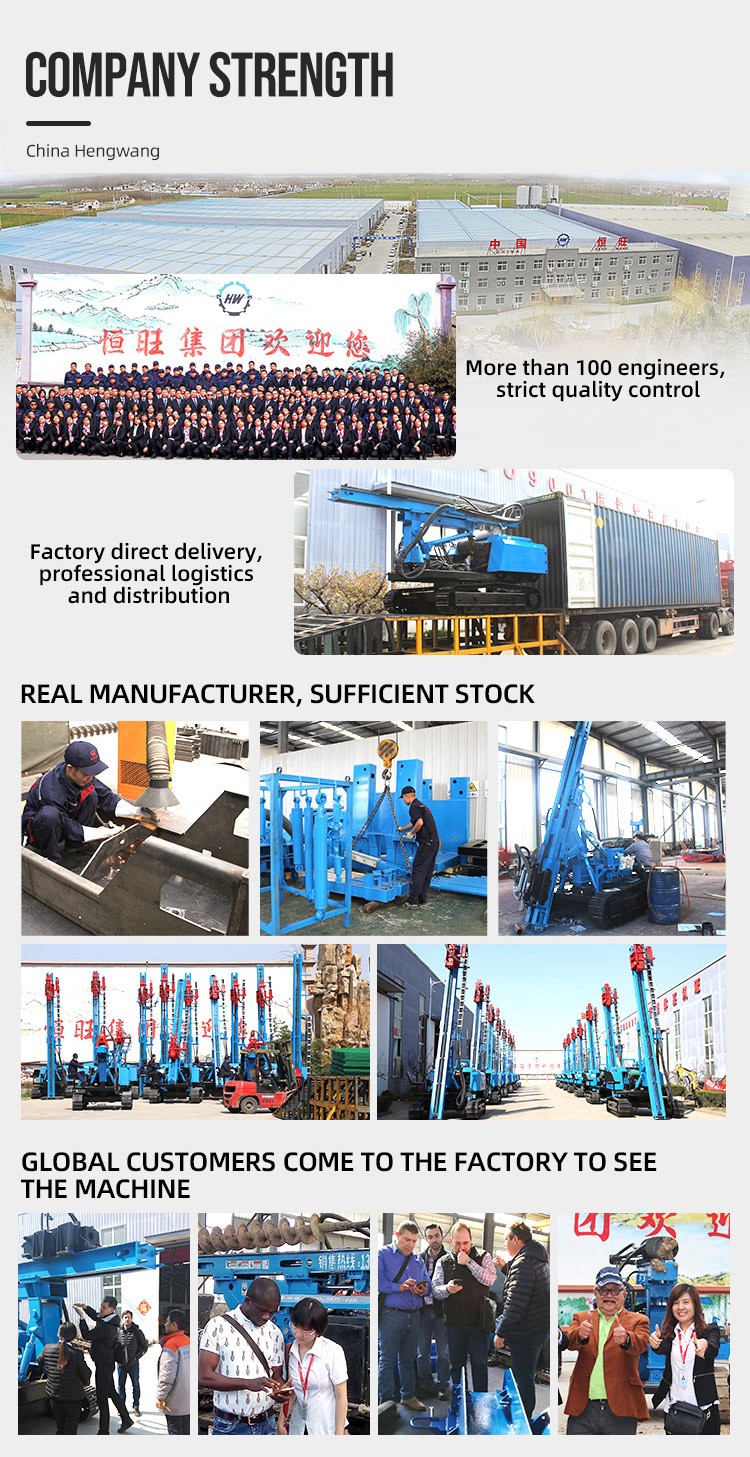 Features:
1. Diesel engine provides power and can provide 85 (kw) power.

2. The mast is automatically adjusted so that the machine always keeps the pile completely perpendicular to the ground.
3. The fuselage is compact and easy to transport to nearby construction sites.
The HWL500R is the perfect solution for efficiently and accurately driving 10, 15 or 20 foot long piles into the ground.
The machine was originally developed to build solar power plants, but can also be used in other areas, such as building new roads by driving piles that hold road safety barriers in place.
To learn more, please contact us!