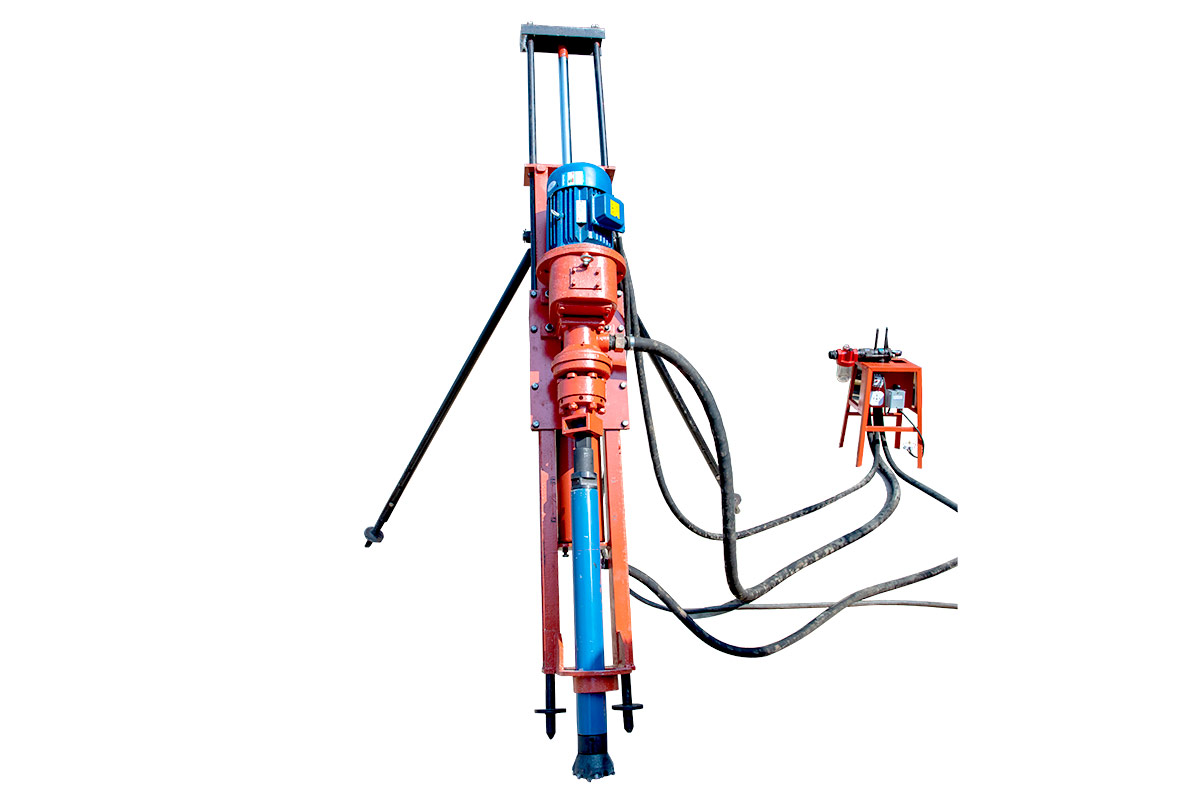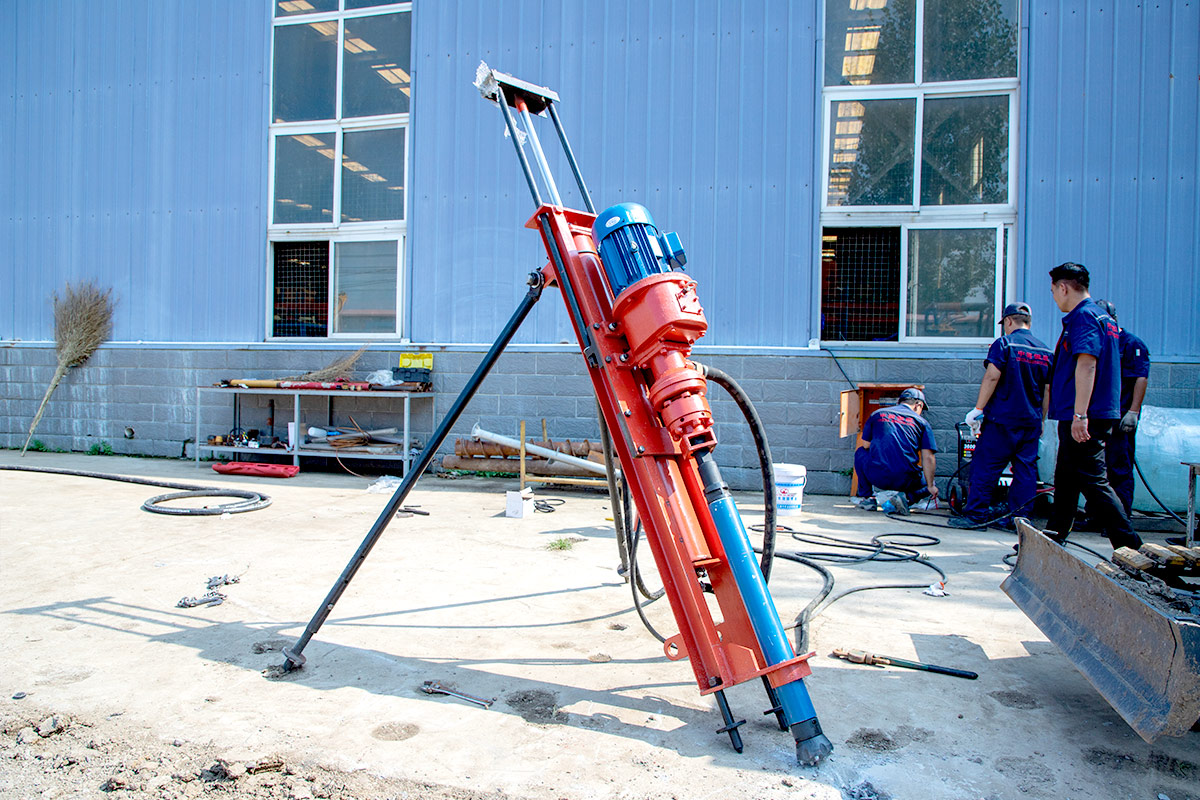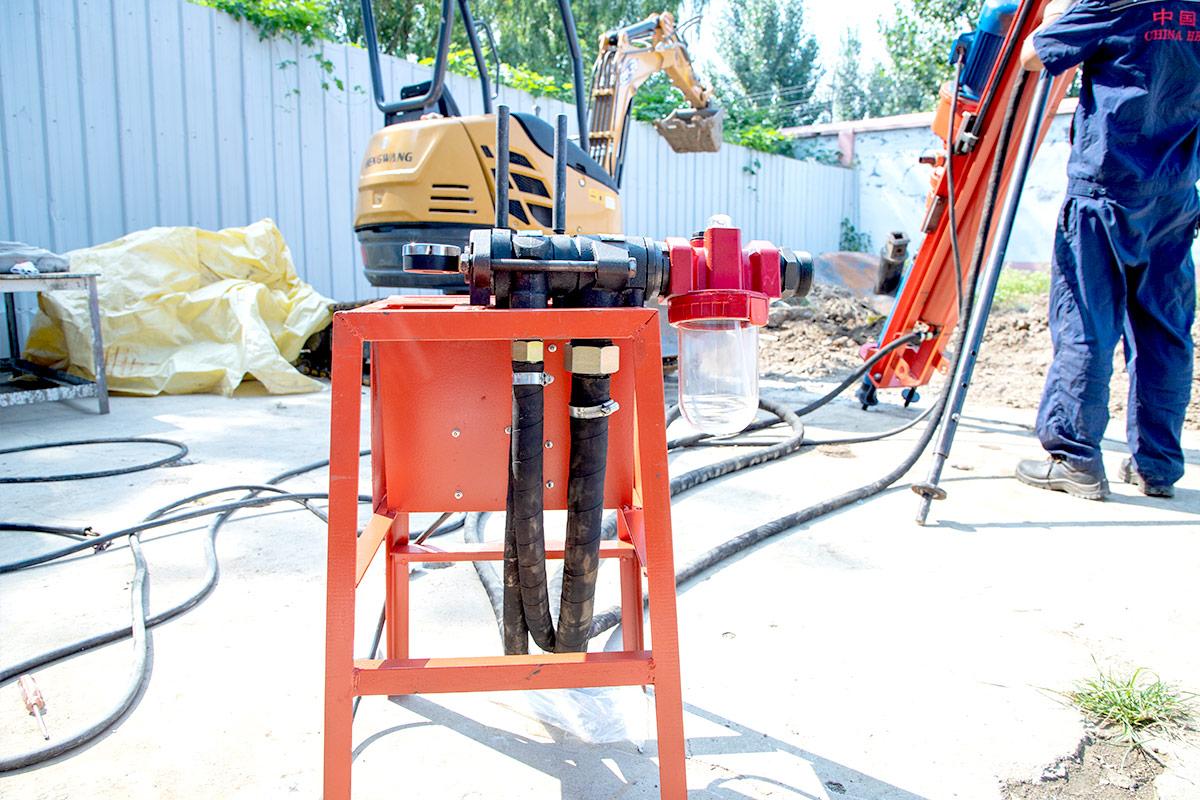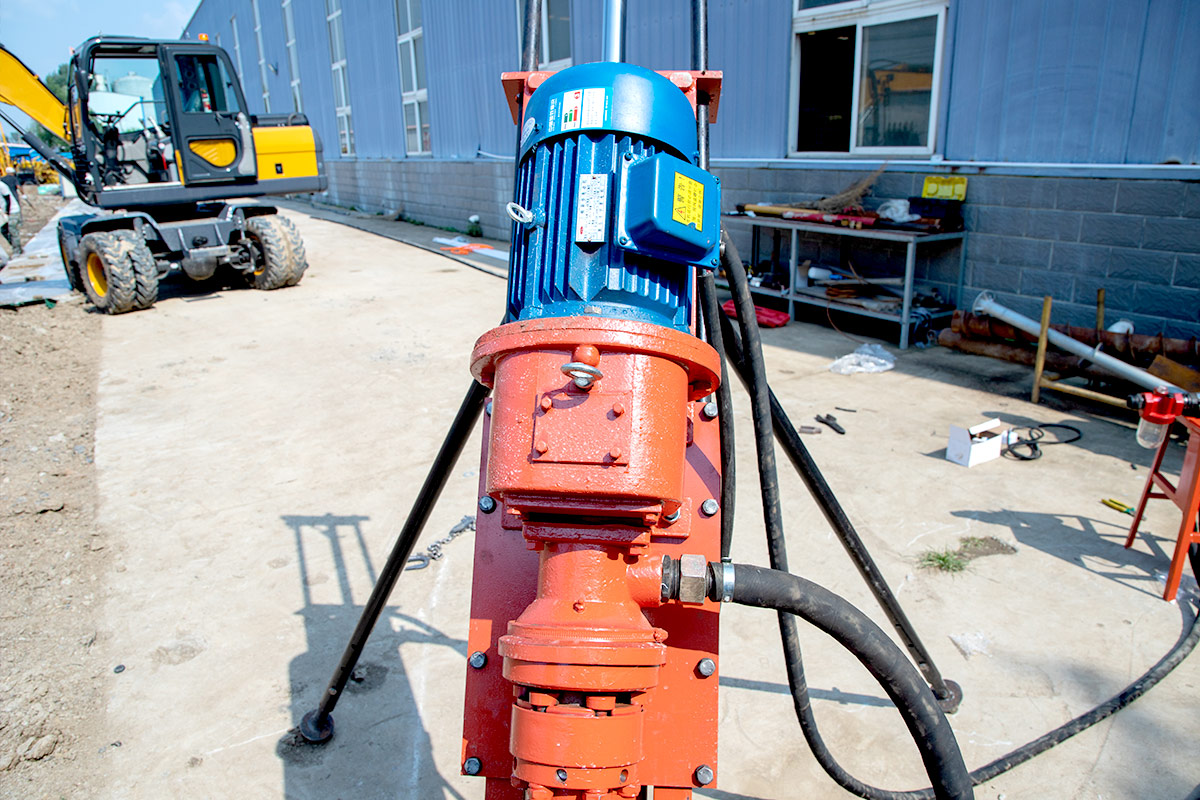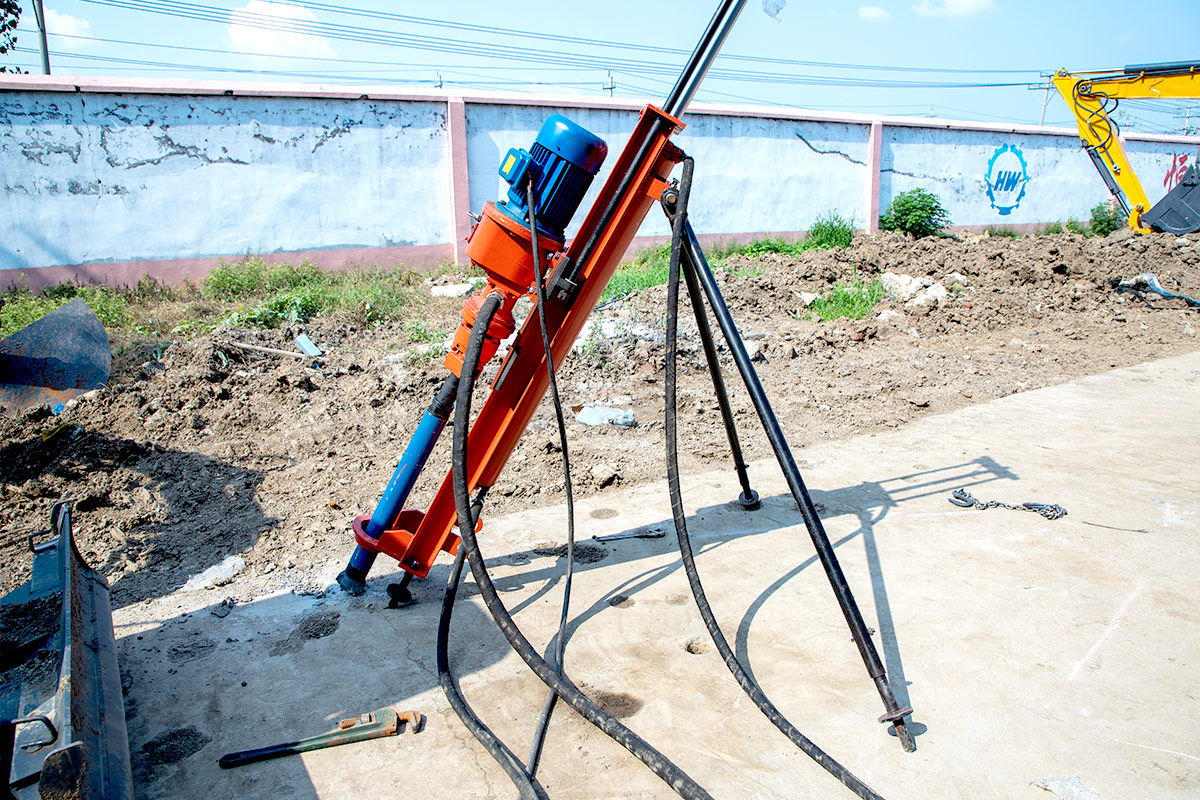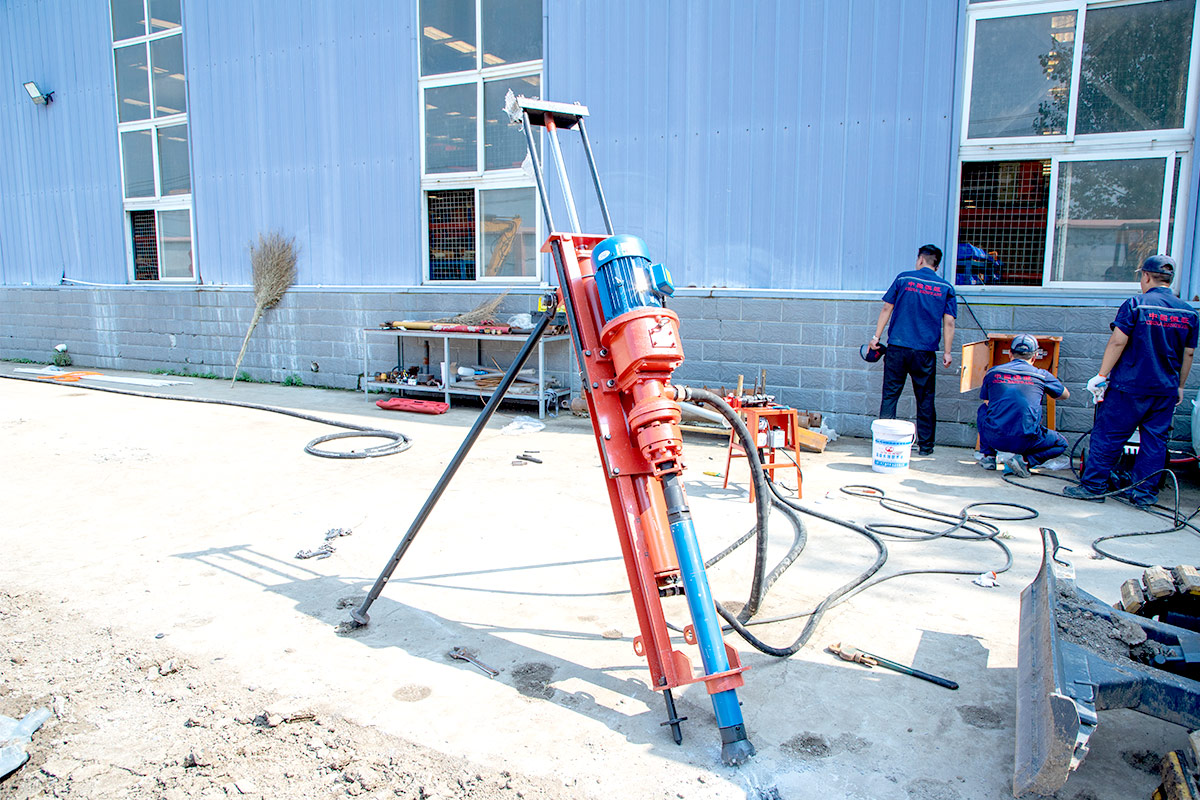 YQ Portable type DTH drilling rig
Drilling depth:15-20m
Power:3kw
Dead load:98kg
The down-the-hole drill rig is an impact rotary drill rig.
Its internal structure is different from that of a general rock drill. Its gas distribution and piston reciprocating mechanism, that is, the impactor, are independent.
The front end is directly connected to the drill bit, and the rear end is connected to the drill rod.
During rock drilling, the impactor moves into the hole. Through the gas distribution device (valve), the piston (hammer body) in the impactor reciprocates to hit the bit shank, which makes the drill bit produce a whirl force on the rock at the bottom of the hole.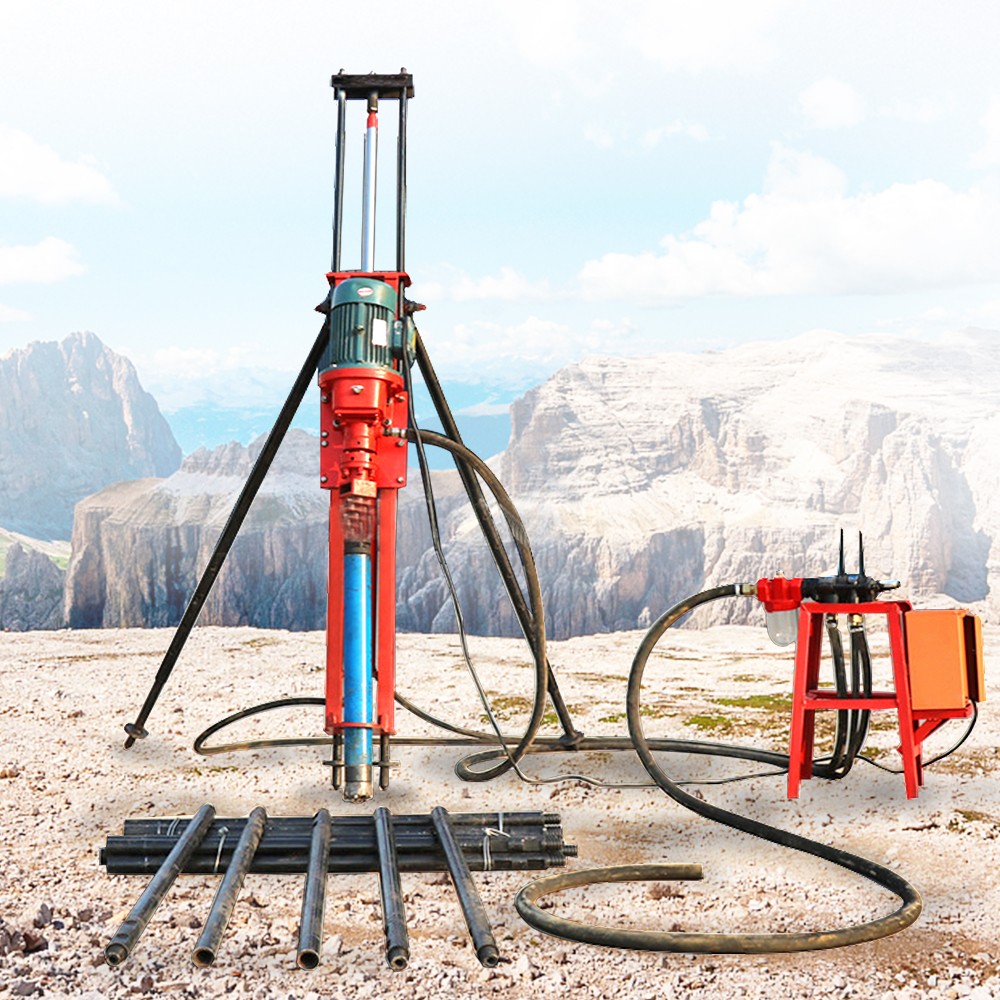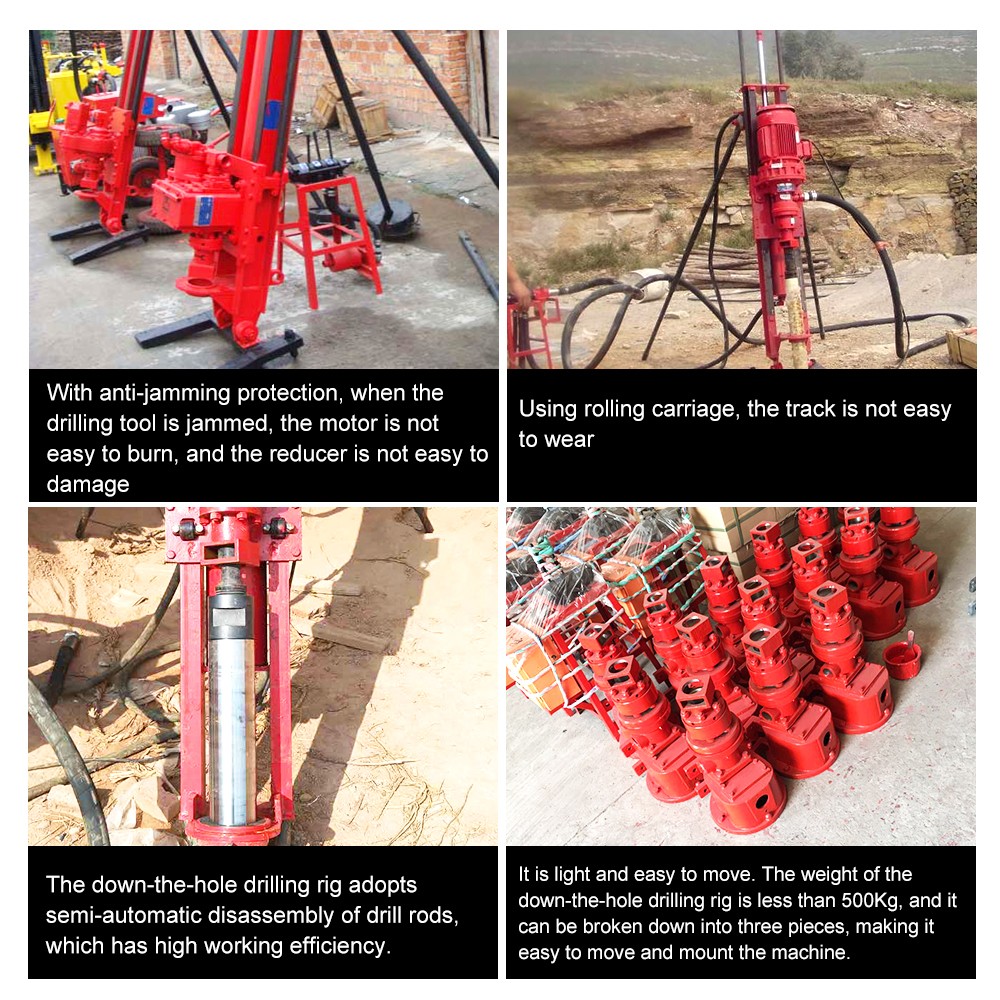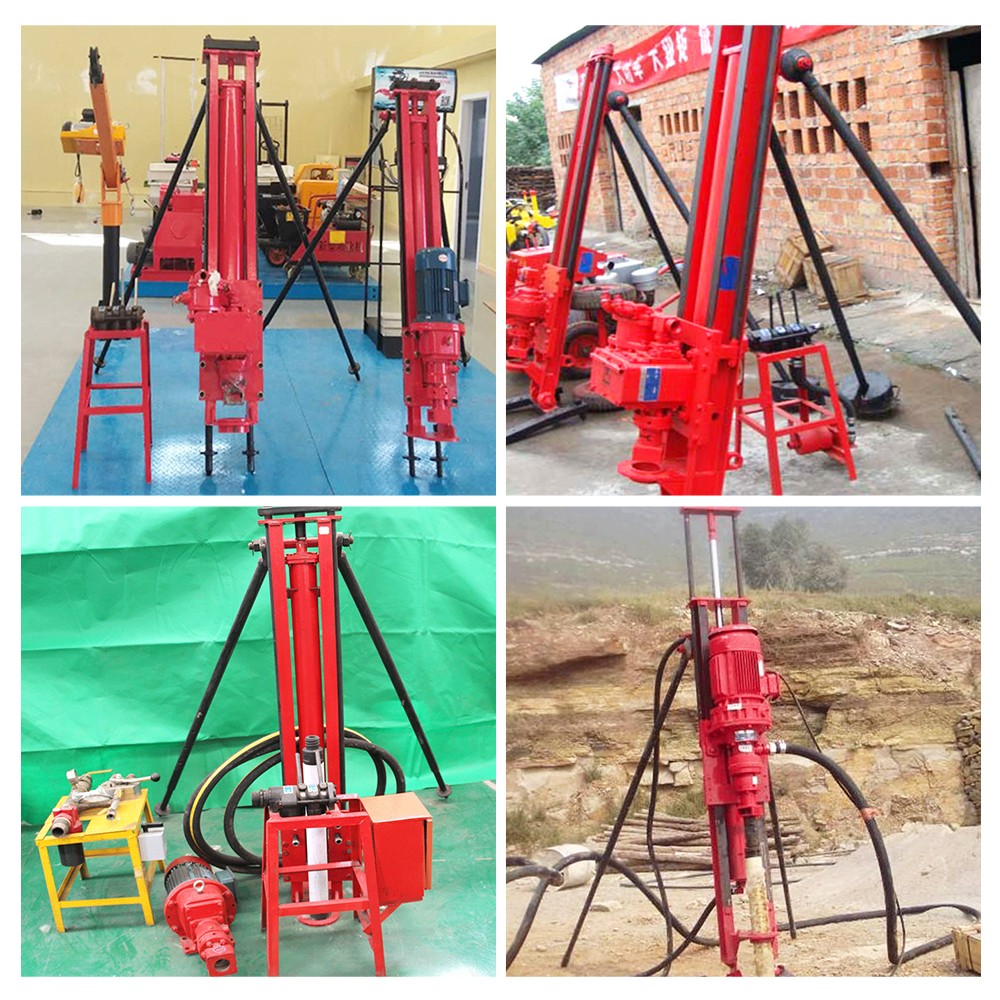 Parameter:
Here are the key specifications for this product model. Want more details? Please contact us!
| | | |
| --- | --- | --- |
| Model | HW70D | HW70Q |
| Drilling depth | 15-20m | 15-20m |
| Drilling diameter | 50-80mm | 50-80mm |
| Drill pipe diameter | 42mm | 42mm |
| Power | 3kw | / |
| Machine length | 1850mm | 1850mm |
| Working pressure | 0.8kpa | 0.8kpa |
| Air consumption | ≥3.5m³/min | ≥3.5m³/min |
| Dead load | 98kg | 88kg |