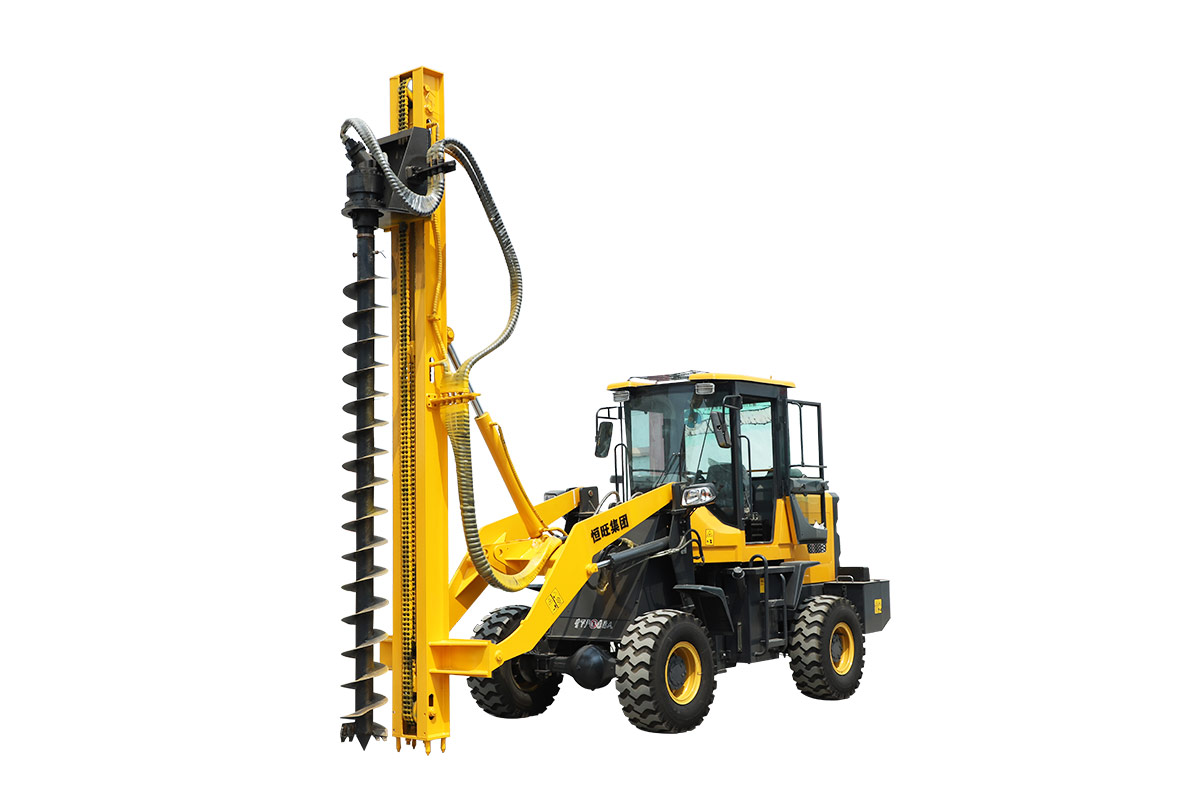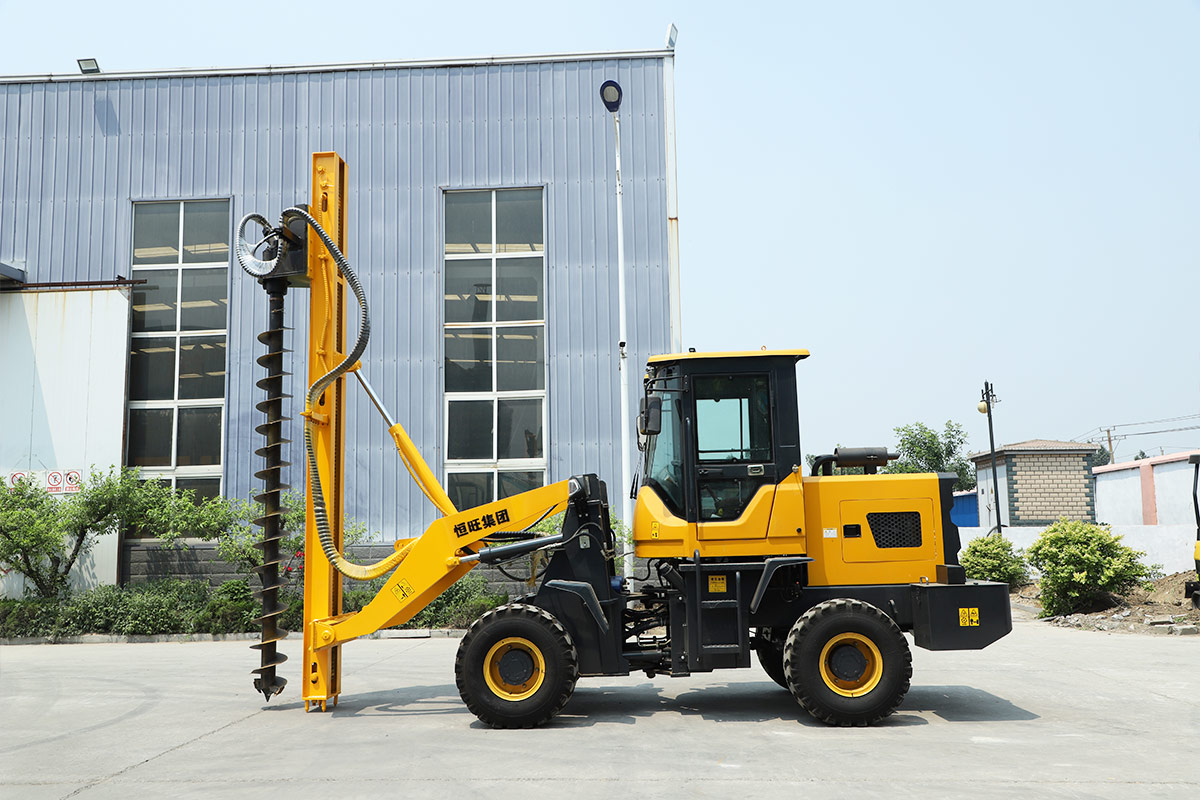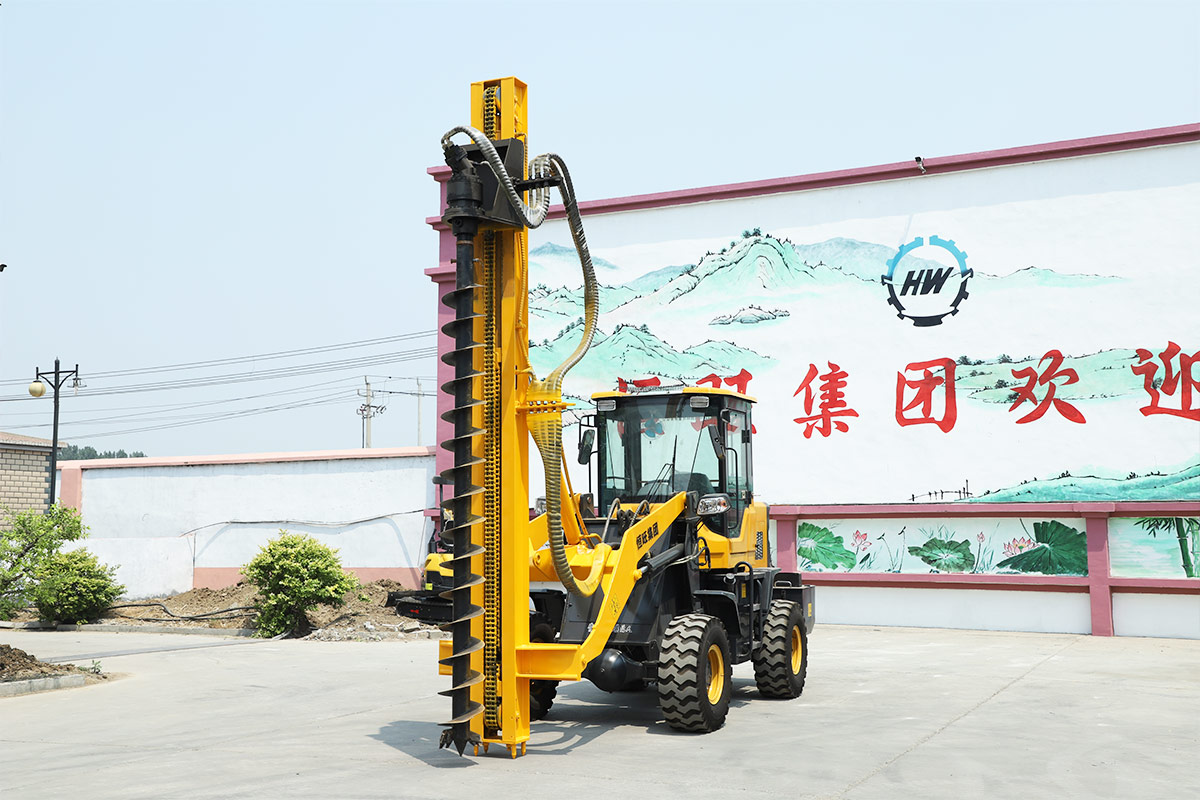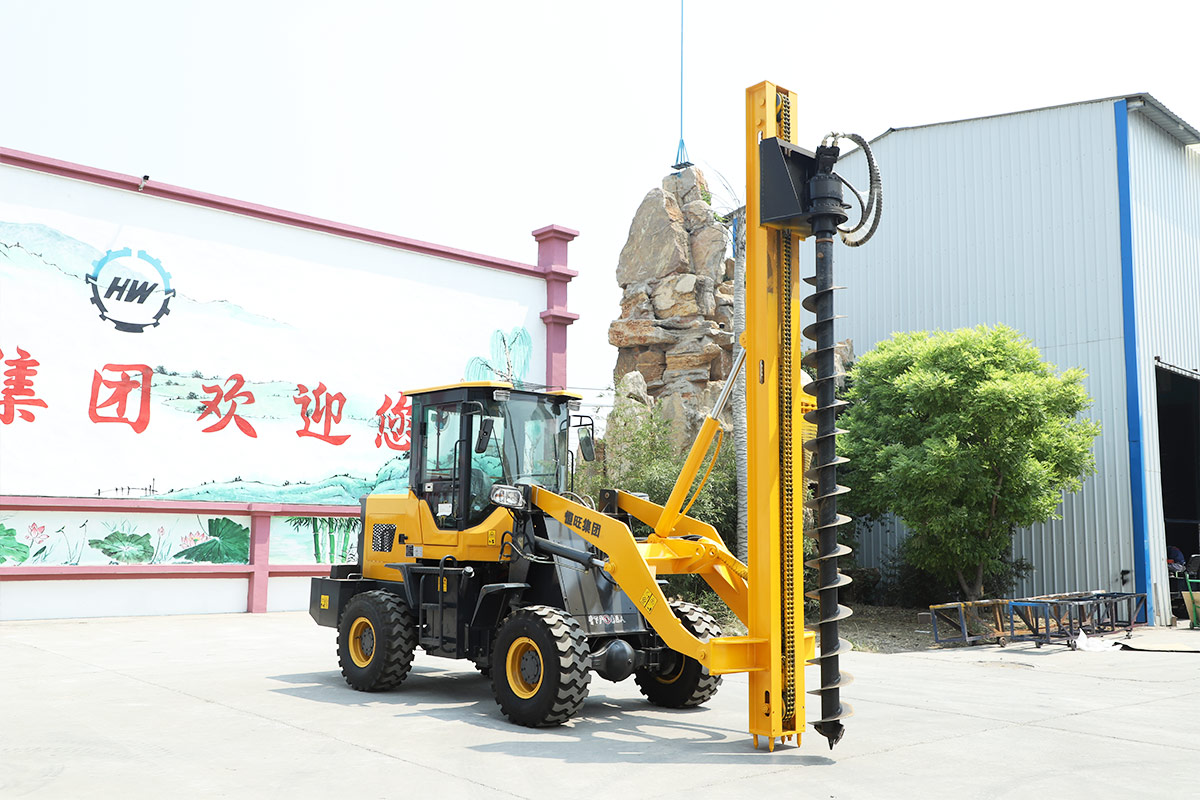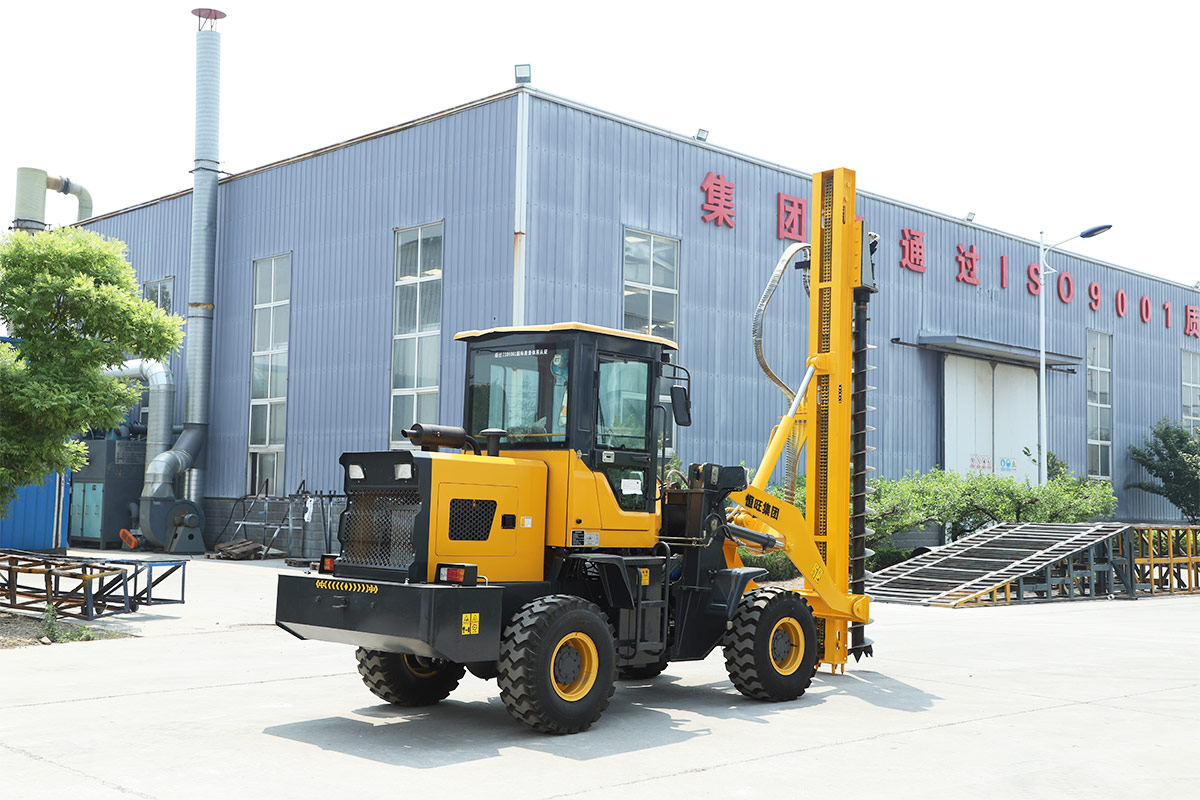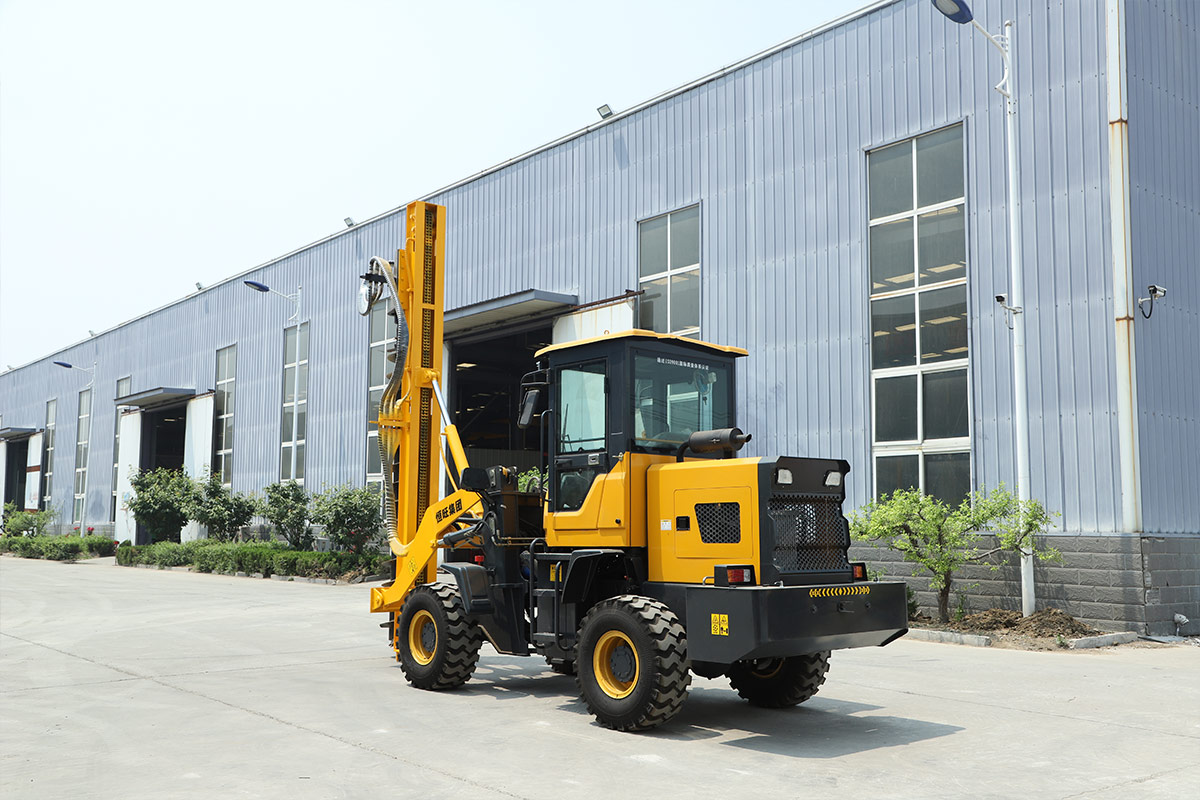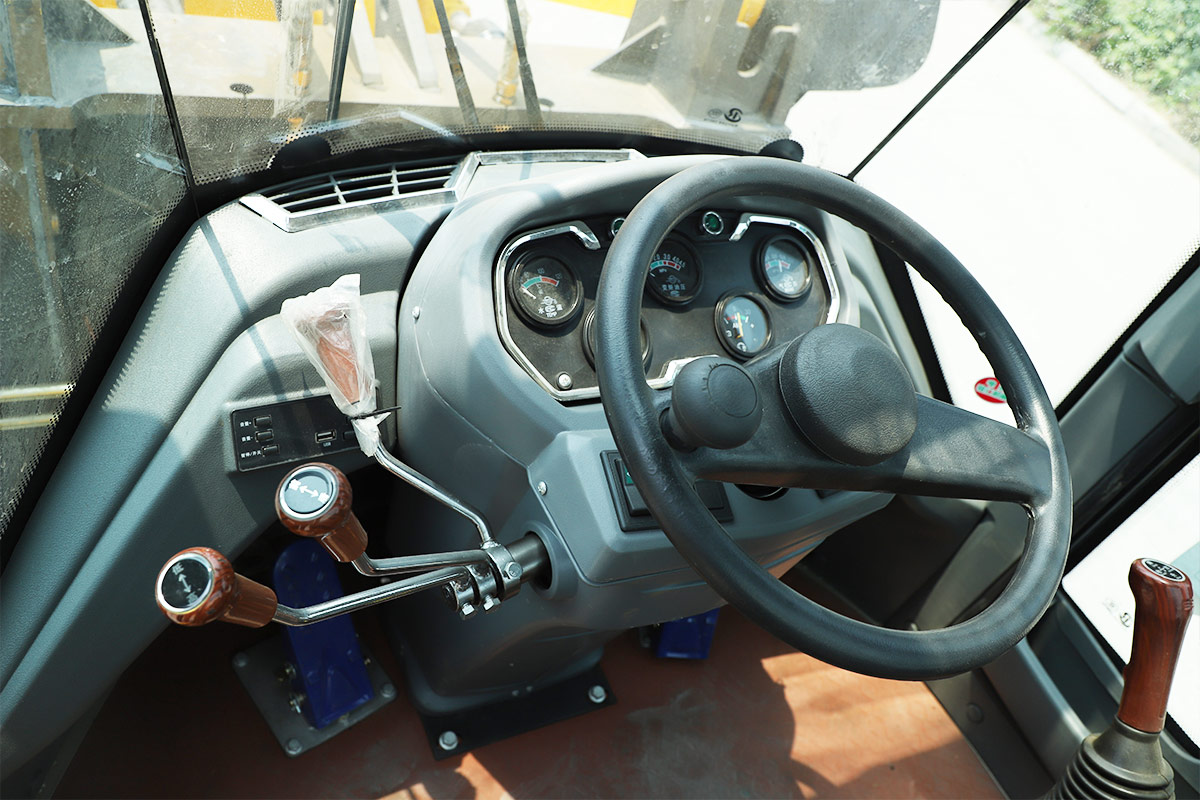 HW936X Loader Spiral Pile Machine
Engine Power: 55KW
Drilling Diameter: 1100-2000mm
Drilling Depth: 2.6M
1. HW936X Loader Spiral Pile Machine adopts our factory's self-made loader, with models of 20 and 30 models, automatic gear and manual gear can be selected.

2. This hydraulic drilling machine integrates drilling machine, loader in one machine, one machine is dual-purpose, with large torque and flexible movement, full-time four-wheel drive design, suitable for a variety of complex terrain.
3. The drilling speed is fast, the fixed point is convenient, the operation is simple, and the vertical lifting of the soil minimizes the fall of the soil. operation. The loader modified electric pole digger can realize single-person operation, Greatly improve work efficiency.
Parameter:
Here are the key specifications for this product model. Want more details? Please contact us!
| | |
| --- | --- |
| Model | HW936X |
| Engine Power | 65KW |
| Max Depth | 1.4-2.6m |
| Drill Rod Diameter | 400-700mm |
| Overall Dimension | 5000*2200*2740mm |
| Weight | 5T |
Request a quote now!